National Cricket Playing Survey: Have your say on game's future
Last updated on .From the section Get Inspired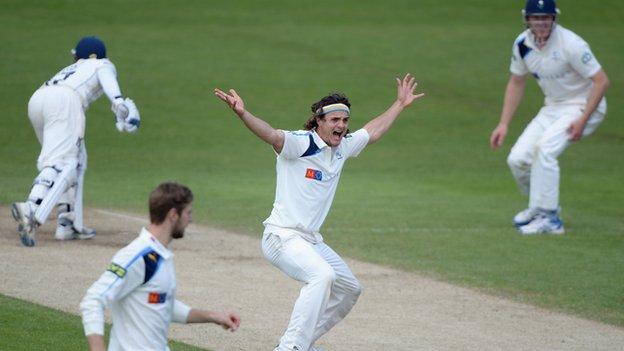 The England and Wales Cricket Board wants to hear from recreational cricketers about how to improve the game at grassroots level.
The National Cricket Playing Survey went live on Thursday and is open to all players, from Premier League regulars to occasional, midweek social cricketers.
Last year, more than 21,000 current and former players completed the survey - the first of its kind ever undertaken by the ECB - and the national governing body is already acting on the comprehensive feedback received.
Positive changes resulting from last year's survey have seen clubs and leagues nationwide introducing new formats, rule changes, different start times, shorter travel distances to matches and greater opportunities for women, girls and people with a disability to play the game.
ECB chief executive David Collier said: "Last year's survey attracted a fantastic response and our county cricket boards and leagues have already responded with innovative and forward-thinking ideas which will all help attract more people to the sport and make it as inclusive as possible."
To have your say and influence the future of cricket in the UK, complete the National Cricket Playing Survey.