Glasgow 2014: Do those involved feel inspired?
By Andrew Southwick
BBC Scotland
Last updated on .From the section Get Inspired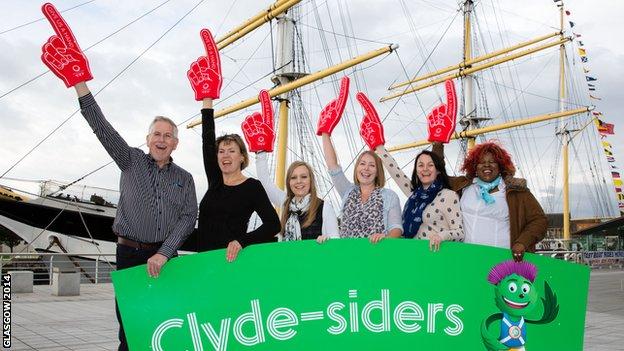 What kind of impact might the Commonwealth Games have on those who are involved in them?
Glasgow 2014 is the biggest sporting and cultural event Scotland has ever hosted, and will bring 70 nations and territories and 4,500 athletes together.
People young and old will be involved in creating a memorable spectacle - more than 50,000 people applied to be one of the 15,000 volunteer Clyde-siders and thousands of people are involved in the The Queen's Baton relay around the British Isles.
I asked nine Scots with very different roles about their expectations for the event.
Elaine Mason, Westhill, Aberdeenshire: Queen's Baton Relay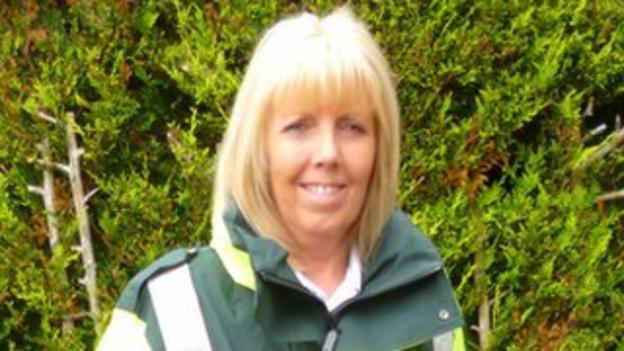 Elaine will be carrying the Queen's Baton through Kintore on Sunday 29 June after being nominated for her work with the Red Cross and her 25 years involvement in netball.
"It was actually through my netball coaching with young people that I joined the Red Cross. I enjoyed the course so much that 20 years on I am still involved as a volunteer.
"I am really quite excited about carrying the baton and just a little nervous at the same time. When I was nominated, I asked: 'Why me, when there are so many other deserving volunteers?' I am honoured.
"It's fantastic that the Commonwealth Games are coming to Scotland and I can't wait to go down to Glasgow to attend some of it, especially the netball.
"Being a baton bearer has actually inspired me to get involved in my sport again. Just recently I volunteered myself to help out with coaching for a new netball team in my workplace and I am looking forward to this very much."
Ronnie Bergman, Glasgow: Clyde-sider volunteering as a driver
Ronnie, who is old enough to admit seeing The Beatles live at Glasgow's Odeon Cinema, is one of 2,500 drivers who will be tasked with ferrying athletes, committee members, observers and dignitaries from venue to venue.
"I wanted to get involved in it, to get in the heart of the whole thing and maybe get a bit of variety - to try something completely different. During the year I don't normally drive - I'll only hire a car during my holidays.
"I'm just so proud of Glasgow and I want to show off my city.
"Even if you don't go to any of the games, the sheer atmosphere in this city is going to be something else. On my days off I'll still be taking a walk into the city just to be part of it."
Lewis Benson, Edinburgh: Team Scotland, welterweight boxer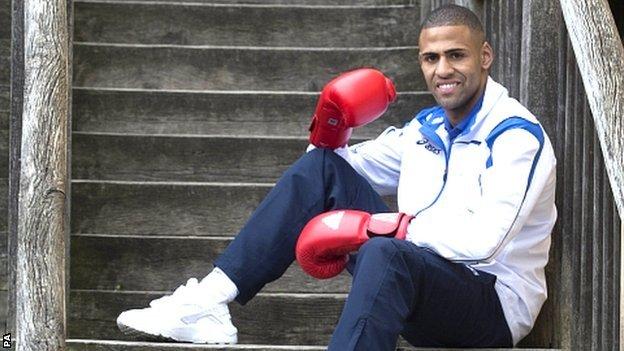 Lewis has recently returned from a three-week training camp in Australia as he prepares to step between the ropes in front of what is sure to be a raucous crowd.
"I'm excited but I know I'll get nervous. I always get nervous before a big fight.
"We've got a bunch of boys in the team who just came on to the scene, we've all been doing really well at tournaments and it wouldn't surprise me if any one of us won it because everyone is in cracking form.
"Everyone's really ready for these games. To other people it'll be a big shock, but I've seen what everyone is capable of doing in the team. I know everyone's more than capable of winning.
"Words can't describe how excited I am to fight in front of my home crowd. Especially that it's on BBC as well. Even if you're not there you're going to see me because I'm going to be on TV. That's the reason I'm leaving no stone unturned in my preparations for the Games."
Emma Blore, Dumfries: Clyde-sider volunteering in the Commonwealth Games village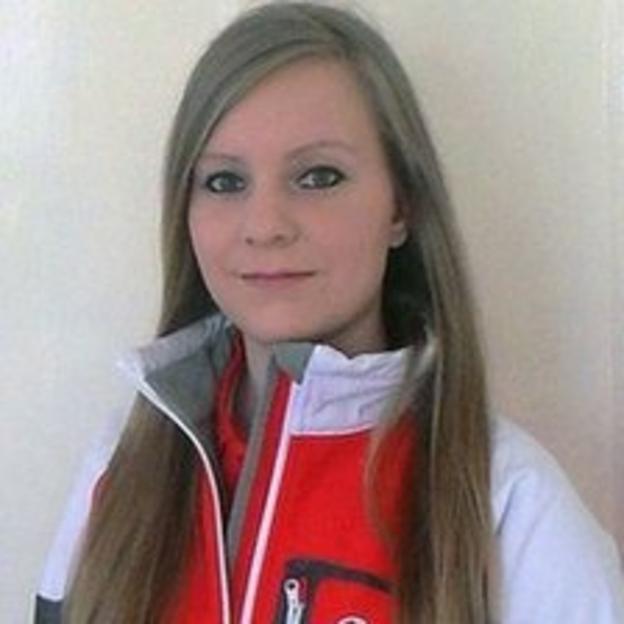 The 23-year-old is so determined to volunteer at the games that she is set to make a series of three hour trips from her hometown of Mossdale to be there.
"It is definitely worth it. I know there are people who are travelling a lot further than I am.
"To be part of a massive event which is happening so close to home is a once in a lifetime opportunity. Having studied both sports and tourism, events like this are ideal as they encompass both things.
"It is going to be electric with so many people coming to the city. I am also looking forward to meeting new people from all around the world.
"My role is going to vary day to day and, while we are very well prepared through our training, I won't be surprised if we have some bizarre requests to deal with."
Stewart McIntosh, Glasgow: Press operations
A journalist of more than 30 years, the 65-year-old revealed he is one of four family members who are volunteering.
"I tried to buy tickets, but my daughter is involved with recruiting the volunteers so due to my journalism background she suggested I should get involved.
"I have been impressed by the level of training we've been given. It's a big machine, but a very well-oiled machine.
"I am looking forward to doing my bit. Helping the athletes get the best out of themselves.
"It is great for the city that this is going all around the world."
Lauren Brash, Livingston: Team Scotland, rhythmic gymnastics - team and individual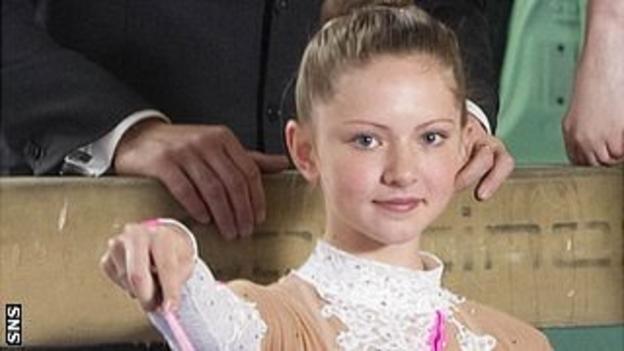 There will not be many competitors at the games younger than 15-year-old Lauren, who has had to fit 25 hours of training alongside her school work every week to prepare.
"I can't wait. The Commonwealth Games itself is just amazing, but to have it in Scotland is going to be the icing on the cake.
"I'm really nervous but so excited because it's going to be a home crowd, it's my first Games, and I'm so young as well.
"I know there's a girl from Canada who trains in Russia who I'm excited to meet as well, she's an amazing gymnast.
"I'm just looking forward to meeting everyone and making new friends."
Claudia Goodwin, Motherwell: Clyde-sider volunteering in the spectator services team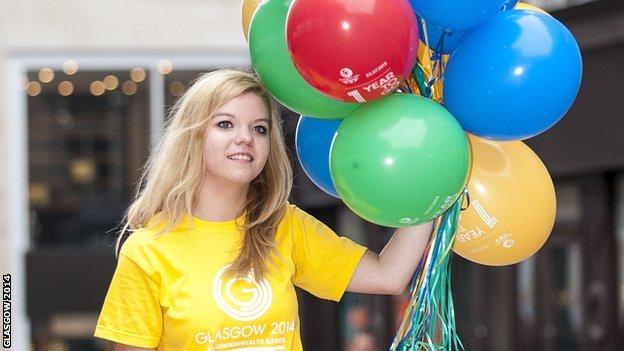 The 20-year-old says being part of the games has motivated her to try out more sports herself.
"I'll be working at the information points at various venues, dealing directly with the spectators coming to the venues to watch the events.
"I did not want to miss out on the chance to be part of such a historic event for Glasgow and celebrating the city and its amazing culture. I know it will be an experience I will never forget.
"I would definitely say being part of the Games has motivated me to get involved in more sporting activities that are available to me. It has reminded me how exciting sport can be and has shown me how sport can bring people together."
Shona Robison: Cabinet Secretary for Commonwealth Games and Sport
"The levels of excitement are noticeably rising day by day as we get ever closer to the opening ceremony.
"These truly are games for everyone, and by developing community sport hubs and building new facilities through the legacy 2014 Active Places fund across the country, more local communities can access sporting facilities and opportunities.
"In schools, I have seen the positive effects on children taking part in live classroom link-ups with other Commonwealth countries across the globe through Game On Scotland, the official education programme of the games that is teaching over 250,000 young people about the Commonwealth.
"I am really excited about supporting Scottish athletes at what will be the greatest Games ever. I am sure the enthusiastic and loud Scottish fans will encourage Team Scotland to their most ambitious medal target ever and our athletes will make the nation proud."
Jane Lewis: BBC Scotland Commonwealth Games reporter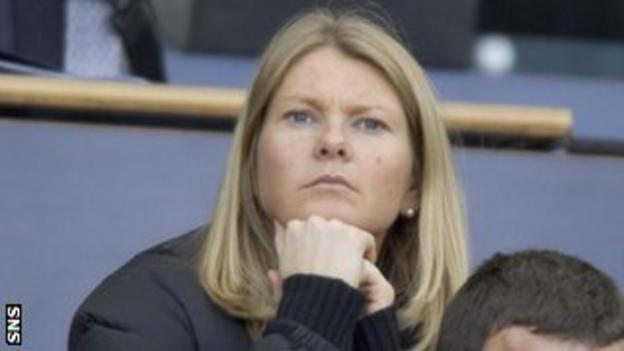 "I remember the build-up to the 1986 Commonwealth Games for all the wrong reasons. A lot of my school friends were taking part in the opening ceremony in Edinburgh, however I wasn't able to participate as I lived abroad and wouldn't be in Scotland for the Games. I was devastated!
"But 28 years on and here I am. I will be involved in the games.
"And it's not just a Commonwealth Games - a massive sporting occasion - but it's on home soil and I'm like a child waiting for Christmas. How many more sleeps?
"I can't wait for the live action to get under way. I'll be in the thick of it, reacting to great sporting moments across a variety of sports and interviewing competitors when they've just won a gold medal. It's what sports reporting is all about.
"As well as being in the heart of the action during the games, over the past few months I've been out and about meeting many of the Team Scotland athletes. It's obvious how special they view these Games, and their commitment to the cause continues to impress me.
"As well as the Scottish contingent some of the world's finest sportsmen and women will be on show in Glasgow and I'm relishing watching them in action and telling their stories.
"The atmosphere is going to be incredible and I firmly believe the 11 days of action will inspire many people to get involved in sport - whether at elite or fun level."
For more information about getting involved in sport, have a look at our Get Inspired pages.