Can home turf help team Scotland's medal tally?
By Louise Andrew
BBC Scotland
Last updated on .From the section Get Inspired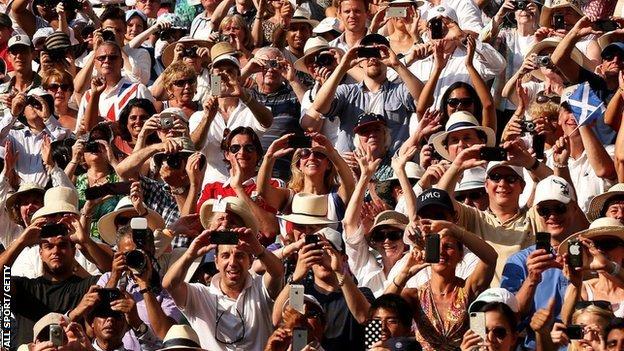 Most sporting stars would probably extol the virtues of competing with the support of a home crowd.
Sportscotland's performance director Mike Whittingham says a best ever medal haul at Glasgow 2014 is a realistic target for Team Scotland.
However, the pummelling of the Brazilian football team by Germany during the World Cup, proved that playing on home turf offers no guarantees.
So what will be the advantages and disadvantages for the 310 athletes representing Scotland at this year's Commonwealth Games?
Most of them have been helped in their preparations by experts at sportscotland's institute of sport.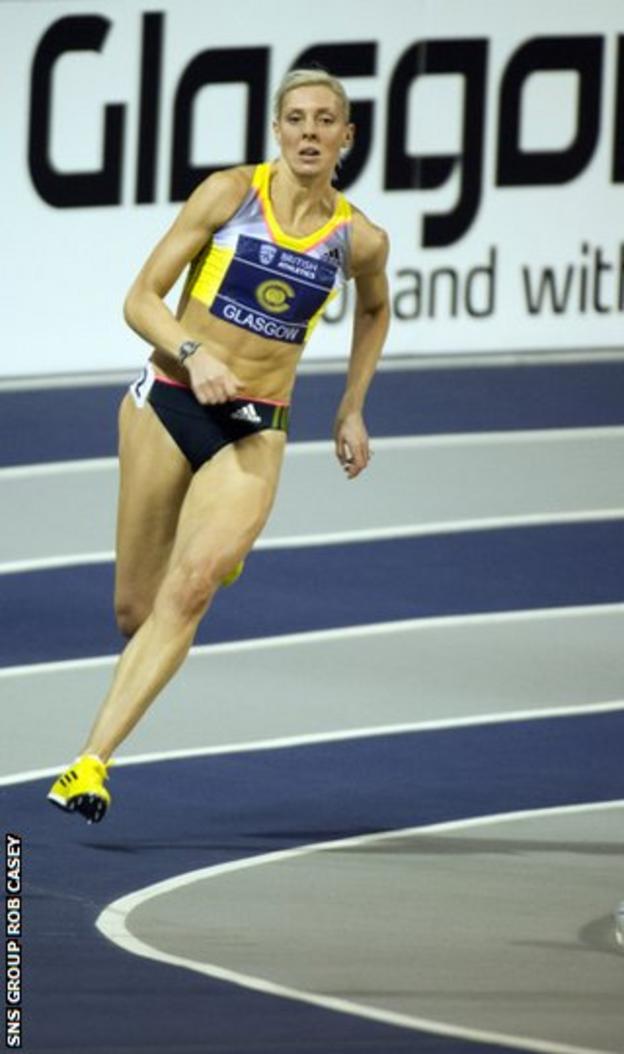 Mr Whittingham, himself a former international athlete and coach, is confident that they have been given every opportunity to make their mark in Glasgow. But he admits that the Games bring slightly different challenges for Team Scotland athletes.
"One area we are focusing on is managing anxiety," he says.
"A while back, we recognised that home soil games bring challenges - sometimes that is really good, home soil athletes can step up and raise their game, but sometimes it creates pressure."
Three-time Olympian Lee McConnell says there is definitely added pressure when competing at home, which can either "help you or cause you problems".
The Scot won a silver in the 400m at the 2002 Commonwealth Games in Manchester. But at the London Olympics in 2012 she failed to make the final, clocking a time some way short of her season's best.
"One some occasions I've performed better and on other occasions it has not worked out," she says.
"When you're introduced to the crowd the noise is a lot louder than it would be when you're abroad, and you find yourself taken aback by how much support is in the stadium for you.
"But I think it's just about re-focusing. Ultimately you are there to do a job and it's about getting the job done."
Olympian Lachie Stewart is a Scottish former distance runner who is best know for the 10,000m event at the 1970 Commonwealth Games in Edinburgh.
Cheered on by the home crowd, Stewart sprinted away from multiple world record holder Australian Ron Clarke, to claim gold. He took more than 20 seconds off his previous personal best to win.
"I was conscious of the crowd to start with," he says. "And though I could hear the roar they were making going round the track, I didn't notice it too much because I was concentrating more on the race - but I certainly noticed it at the end!"
"I remember afterwards standing on the stage with Dick Taylor and Ron Clarke, and someone asked me if I'd been intimidated by the crowd.
"I said no, because I had previously run in front of 110,000 football fans at a Celtic-Rangers match at Hampden and also before a Scotland-England match at the stadium.
"I must admit when I went into the track and heard the crowd I got a lift from that because you're in front of such a big crowd."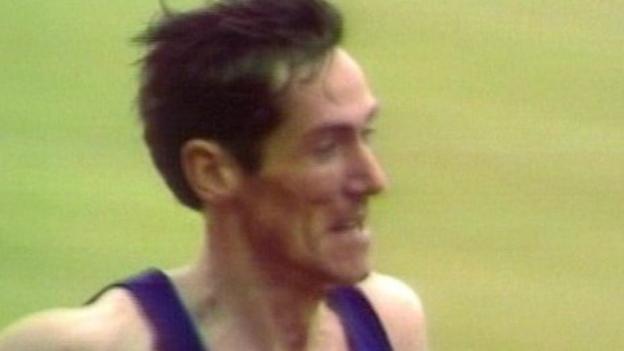 Lee McConnell adds: "If you can feed off the home crowd, then great - absorb it, use it. If not, then keep your head down and try to forget where you are until you've finished your event."
Mr Whittingham says sportscotland has looked at best practice around the world for ways to help athletes' manage anxiety.
"That world is where science meets intuitive experience," he says.
"What I mean is that we can measure brain activity, we can highlight where we don't want the athlete to dwell, but on the other hand, we need practical, simple tools to help the athlete cope when they are under pressure."
However, there is one aspect of a home Games which will definitely benefit Team Scotland, according to Lachie Stewart.
"The Scots will have been training harder because it's on home soil," he insists.
"They will have upped their game, because they want to ensure they give their best performance."
Indeed, Team Scotland athletes are likely to have been working towards this moment since Glasgow's successful bid to host the Games in 2007, when many of them would still have been at school.
Their teenage years may have been spent thinking about Glasgow 2014. Now is their moment to shine.
But does this mean Scotland can really beat its record medal tally of 33 - which was achieved the last time the country hosted the Commonwealth Games in 1986?
Mr Whittingham thinks so.
"I believe there is a feel-good factor behind us," he says. " The whole of Scotland will support its athletes and we need to capture that, put it in a bottle and roll it our for the next 20 years."
For more information about getting into sport take a look at our Get Inspired pages.