Team Scotland's Bolshoi ballet expert
By Louise Andrew
BBC Scotland
Last updated on .From the section Get Inspired
There are more similarities between ballet and rugby than there are differences, according to Misha Botting.
"In ballet, we have costumes and a stage and, in rugby, the guys have a kit and their stage is the grass - and likewise they have supporters," he says.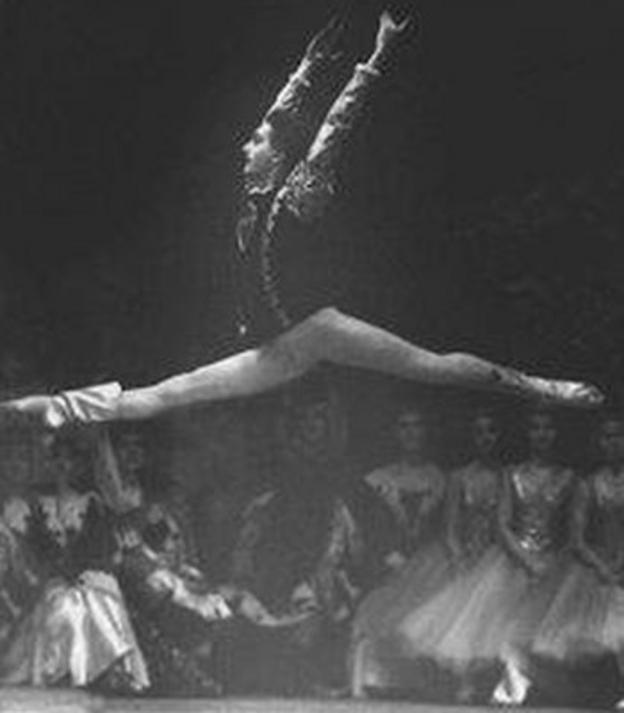 The former Bolshoi ballet dancer is now a sports psychologist with sportscotland's institute of sport, working with various athletes, including Team Scotland's Rugby Sevens.
As you might expect, he holds the academic credentials for this key role in Scottish sport. He studied for five years to gain under-graduate and post-graduate degrees in psychology before spending three years undertaking supervisory work experience to become accredited.
However, as he talks about his life, it's clear his own personal experiences colour his work.
As a young boy growing up in Moscow behind the Iron Curtain, ballet was an attractive prospect.
"In the Soviet Union, ballet gave you the opportunity to travel around the world," he says.
"Also, if you were good at ballet and if you went to the Bolshoi Theatre, you didn't go into the army - you managed to avoid national service this way."
There were also "forbidden icons" like Mikhail Baryshnikov, who had defected to the west. The dancer is now also known for his acting role in the final series of Sex in the City.
"He was a phenomenal dancer who managed to push the technical boundaries of ballet considerably further," says Misha.
Understandably, competition to get into the Bolshoi Ballet Academy was fierce.
"In order to get into the school, you had to compete with another 50 kids for one place," he says.
"Students were re-assessed twice a year and only one in 10 students made it to the final year.
"So I'm very much aware of what competition feels like."
Misha performed in Moscow for five years before joining Scottish Ballet, where he spent another six years.
"I've been there myself for a decade plus, so when I sit down with an athlete or a team, I completely understand where they are coming from," he says.
"I know what these guys go through individually in terms of preparation for a match and in terms of dealing with errors and bouncing back."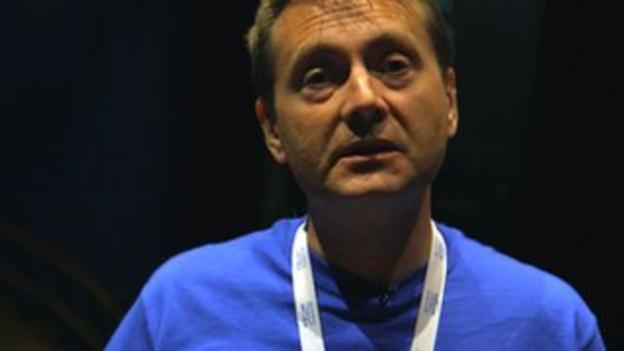 One area of work Misha is particularly proud of is the Institute of Sport's role with injured athletes.
"Coming back from injury is a massive thing for rugby and in ballet it's the same," he says.
"At the institute, we sit down as a team and put together a plan of action for the rehabilitation of an athlete.
"So the athlete shouldn't think of themselves as an injured person but as a full-time athlete in rehabilitation.
"This is very important, because this way of thinking helps them bounce back as soon as possible."
This kind of mental resilience is crucial as the margins for winning become ever smaller.
All the top Commonwealth Games rugby sevens teams are likely to have similar training schedules, physiological ability and skill levels.
Athletes are therefore turning to experts like Misha to identify anything that could give them that extra edge.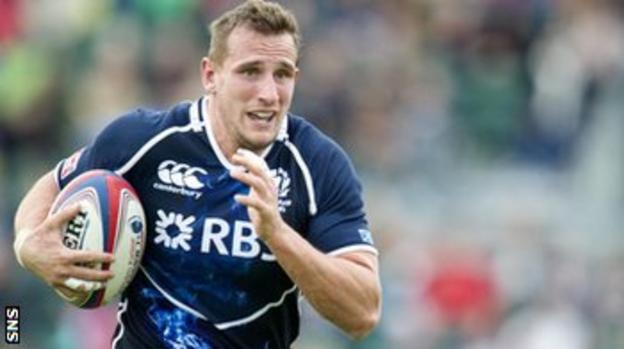 Team Scotland Rugby Sevens player Colin Shaw says Misha's psychological insight has been invaluable.
"Players tend to have their own ways that they build up to games, but Misha has the skills to take us on that extra stage," he says.
"There is a range of issues for players. Quite often, it's a mistake and how to get over it and move on to the next task.
"He's very good at what he does and getting deep inside your thoughts and mind.
"I've found him a huge help on the visualisation side - just getting ready the day before the games and then the morning of the games."
Misha will continue striving to improve Team Scotland's performance until the curtain closes on Glasgow 2014.
So what will he do to wind down after the Games? He'll play his own new favourite sport - badminton.
Although, with his pedigree in sports psychology, he must make a formidable opponent even in the friendliest of knockabouts.
For more information about working or volunteering in sport go to the Get Inspired pages on coaching.