Unleash your sporty side
Last updated on .From the section Get Inspired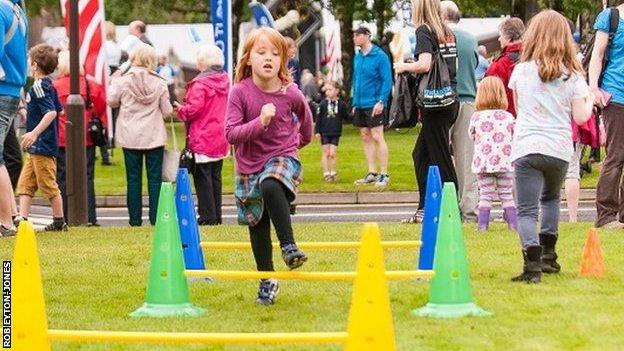 Sportscotland, the national agency for sport, is urging people to 'Unleash your sport side'.
During the 40 days of the Queen's Baton Relay in Scotland, sportscotland ran an 'Unleash your sporty side' roadshow with opportunities for people to try out different sports, as well as find information about what is available in their area.
The campaign is still running so this is your chance to take the inspiration you are gathering from Glasgow 2014 and get involved by playing, coaching or volunteering.
To help you 'Unleash your sporty side' visit the website where you can search for a sport you enjoy or one you've never tried in your area.
The key message of the campaign is about the importance of keeping active, no matter what your fitness level or ability. You may never compete as a performance athlete, but there are plenty of other ways to be active and involved in sport.
So why not join the fun and share your stories, photos and videos on social media using #sportyside, and don't forget to add #getinspired to let us know how you are letting the Commonwealth Games inspire you.
Do you volunteer for a club? Or maybe you have been inspired to play rounders in the sun this week? Whatever activity you are doing, wherever you, are show us your #sportyside on Twitter, Facebook, YouTube and Instagram.
There are literally hundreds of activities to choose from so don't just sit there unleash your sporty side!