Sporting chance for young Games visitors
By Louise Andrew
BBC Scotland
Last updated on .From the section Get Inspired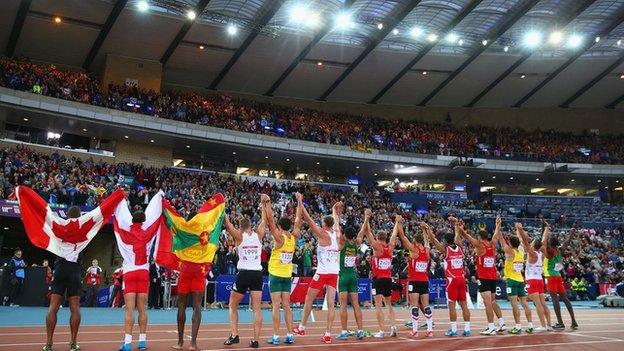 Seeing an actual live athletics event at Glasgow 2014 was a "shocking" experience for 17-year-old Tom Turner.
"I didn't expect it to be, in that way," he says. "I've been to an athletics track, but nothing the size of Hampden.
"It was massive and just a big shock. I enjoyed the whole experience."
Tom is one of about 1,000 young people from disadvantaged areas across the UK who have been given the chance to go to the Commonwealth Games, through the charities, StreetGames and Spirit of 2012.
It's evident from the charities' twitter feeds that the young people have had experiences they'll never forget - selfies taken with the likes of Beth Tweddle, the Royals, and even athletics royalty, Usain Bolt.
Others have heard inspirational sporting stories first hand, from the likes of GB fencer Claire Bennett, and Andy Burns who has just won bronze in the Judo.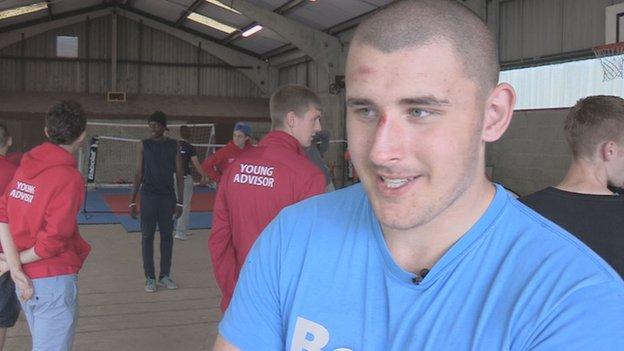 Tom wants to follow in the footsteps of these athletes.
Before he found sport he was "getting into quite a bit of trouble", but now he aspires to be a top boxer.
"I was getting into fights, getting angry for next to no reason, and life was a lot more stressful," he says.
"Sport helped relieve my stress in a very good way."
Today, he has a nasty graze on his face.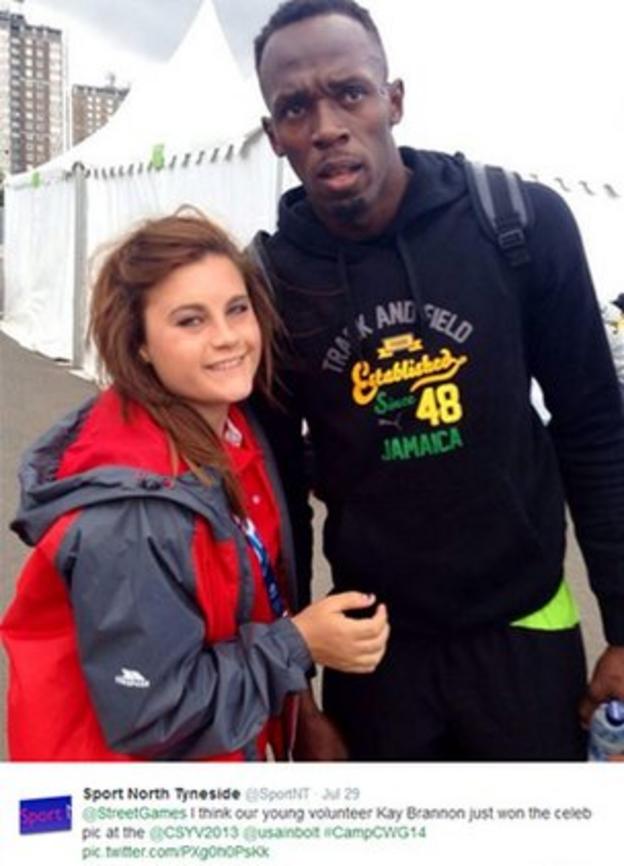 "This one is not from a fight," he laughs. "I somehow managed to fall over a football yesterday."
Behind him, young people are mucking about, playing informal games of football, badminton and table tennis.
This is one of charity StreetGames' "pop-up" sports clubs, which has been set up at Auchengillan Outdoor Centre near Glasgow for the duration of the Games.
Every young person invited to come and experience the Games, camps here for between one and five nights.
They are encouraged to use the pop-up facilities, as well as take part in the outdoor activities available at Auchengillan, such as rock climbing, raft building and mountain biking.
It's not what two of the latest arrivals expect.
"I thought there would be cabins and when we saw the tents we were like, Oh OK this is different," says 17-year-old Aneesa Anwar.
"I'm so scared of spiders. If I see anything I'm going to be out of there!"
Zunera Mahmood, 18, adds: "It's definitely a new experience for us."
However, the pair seem up for trying something new.
"There might be parts of it I won't want to try it, but I want to just go for it," says Aneesa.
"I'd rather go through it all and experience it, rather than say I'm not trying it."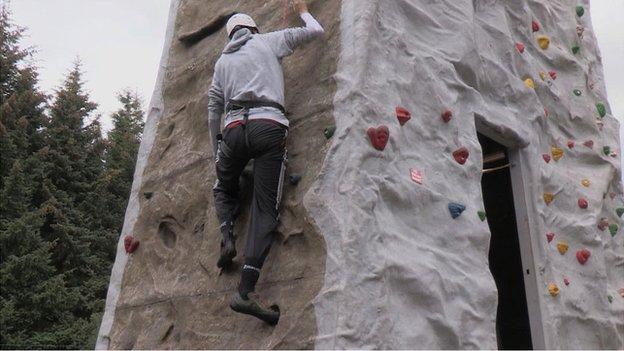 Head of events at StreetGames, Adam Smith, says it's the first time that many of the participants have been out of their own communities.
"It's a real mind blower for a lot of them," he says.
"They're in the middle of nowhere and very much outside their comfort zone.
"But that's a great experience for them, and they learn from that."
Mr Smith says it won't end here for the young people. They are all involved with a local community project near where they live.
StreetGames works with about 500 community and sports projects throughout the UK, with the aim of getting people more physically active.
Some of the young people staying at Auchengillan are StreetGames volunteers - they help and support the others during their stay.
It's hoped these volunteers will take something from the experience back to their own local communities.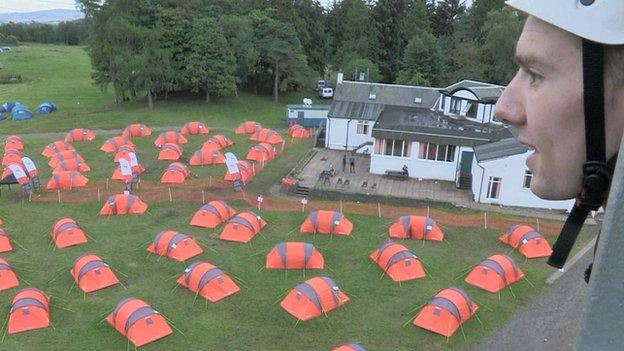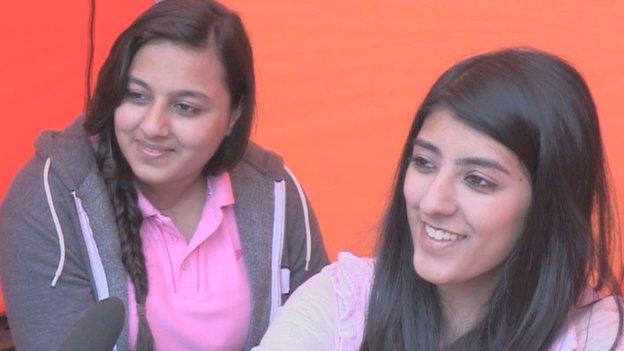 James McGuire, 21, volunteers with the Glasgow charity, A&M Training.
He has just completed a rock climb at the outdoor centre and he says he hopes to build his confidence by taking part in these types of challenges while he's here.
"With my project, basically we do football and dance in deprived areas, as they don't really get the chance to take part in sport, because they don't have the money to go to certain facilities," he says.
"Coming here, I hope to get the chance to see things from a different angle.
"Just seeing other volunteers' ideas and seeing things that they do in their communities.
"I hope to take that back to my community and inspire more people to take part in sport."
Perhaps James' successful rock climb is a good analogy for the charities' hopes of creating a sporting legacy - it will take lots of steady, carefully placed steps.