Pele, Usain Bolt, 1966 and all that - your best mementos
Last updated on .From the section Get Inspired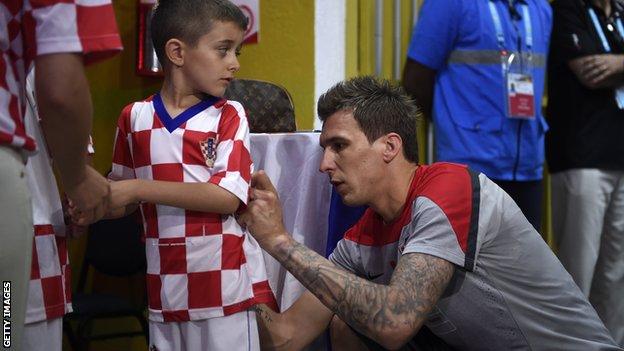 From Pele's signed shirt to Lionel Messi's autographed boots, a 1963 Ryder Cup dinner mat and a 1966 World Cup final seat - you found plenty of historic items in your attics and cupboards.
Tuesday was National Sporting Heritage Day, and to mark the occasion, we asked you to send in pictures of your sporting mementos.
The National Football Museum also shared a few of its own treasures, as well as providing expert opinion on your pieces.
And here are a selection of some of the most eye-catching mementos from inspiring sportspeople and events.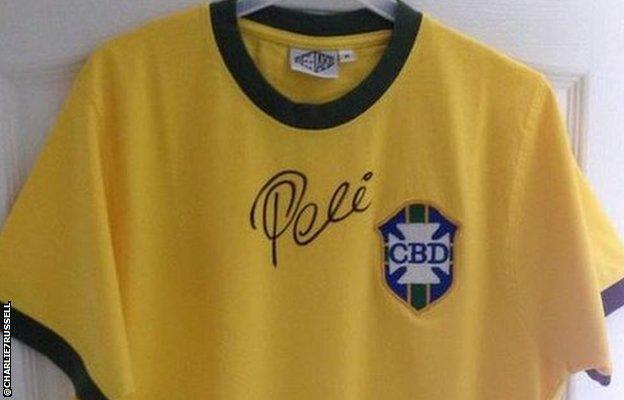 Charlie Russell sent in this picture of a Brazil shirt signed by legendary striker Pele - a recent birthday present from his grandfather.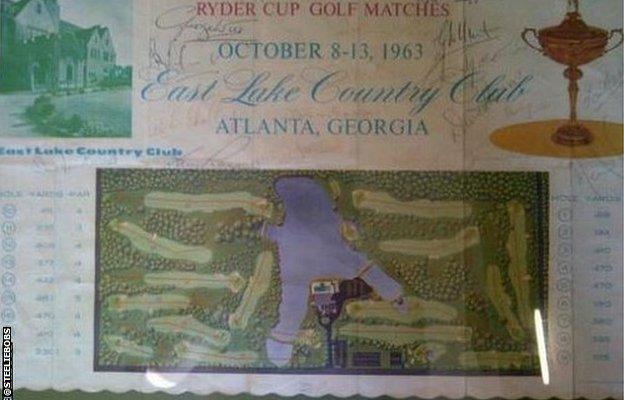 Kevin Steel shared a particularly topical memento - a dinner place mat from the 1963 Ryder Cup, signed by famous players including the BBC's own Peter Alliss.
"Items from events such as dinners often feel extra special, as there are only likely to be a limited number that are collected," says Dr Alex Jackson, collections officer at the National Football Museum. "This would have been a highly collectable item in 1970, so it must be even more special now."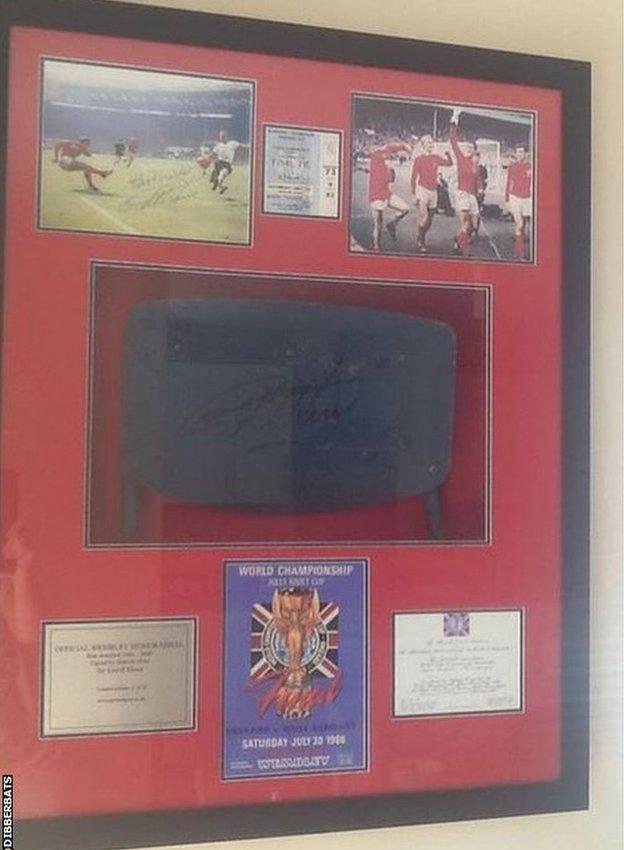 Joa B shared a selection of memorabilia from the 1966 World Cup final at Wembley, including a ticket, programme and a seat signed by England hat-trick hero Sir Geoff Hurst.
"There's a lot of 1966 memorabilia out there, but the signed seat is pretty unique," Dr Jackson says. "Seats can actually be a very emotive piece of memorabilia for the match-going fan."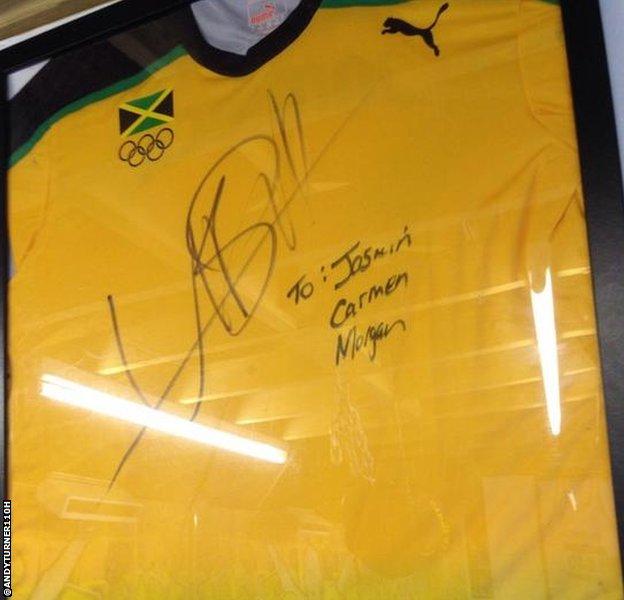 This signed Usain Bolt shirt belongs to a man is no stranger to signing a few autographs - former Great Britain hurdler Andy Turner. "I had to get the big man to sign his top to my kids," he said.
Dr Jackson says: "To the purists, personalised signatures on memorabilia is often seen as 'devaluing' a piece. But particularly where the personalisation adds to the story of an object, such as when something is passed on through the generations, it can bring out some great personal value to an item."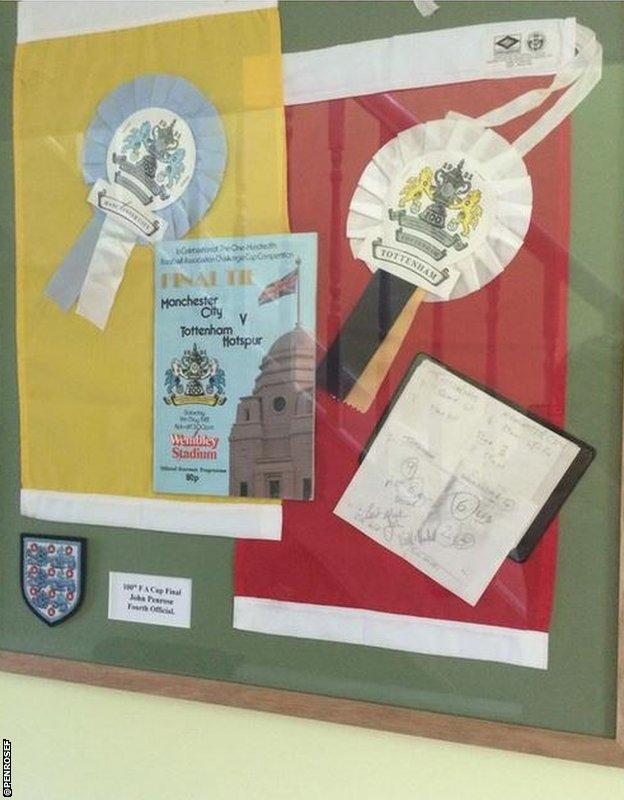 Finlay Penrose sent in a picture of his signed programme, as well as flags and referee's notebook from the 100th FA Cup final in 1981.
"This is a really interesting presentation," Dr Jackson says. "The ref's notebook alone is quite special and provides a really different view of the game. Referees are often overlooked but have just as interesting a story to tell as the players."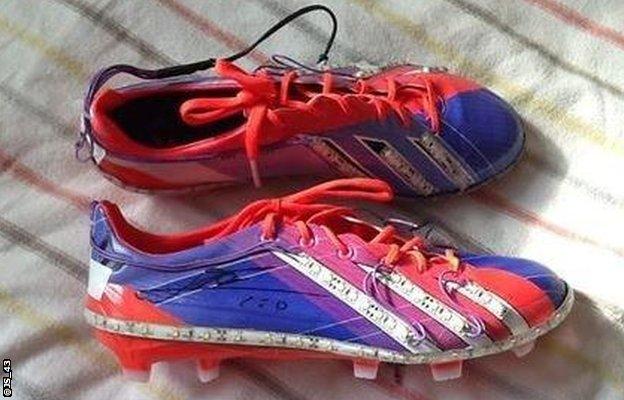 Jamie Smart shared this pair of boots, worn by Barcelona forward Lionel Messi in an advert.
Dr Jackson says the boots are "an interesting item because of their link to the commercial side of the game; boots were endorsed by stars from the 1900s onwards - but Steve Bloomer's endorsed boots of the 1900s are a long way, financially and stylistically from Messi's today."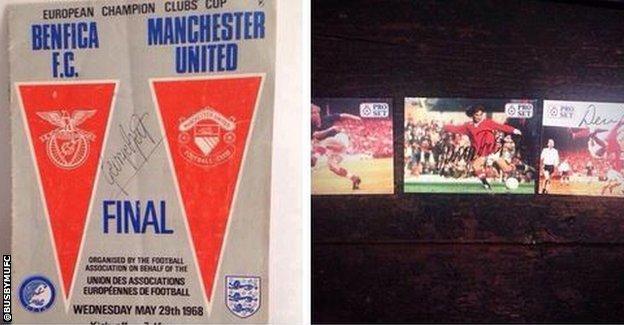 Reader Busby MUFC sent in a picture of a signed programme from the 1968 European Cup final, as well as some signed trading cards featuring the likes of George Best.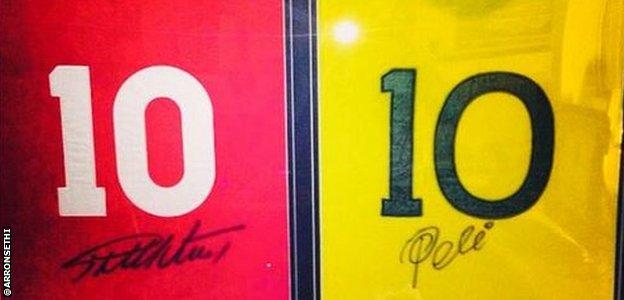 The shirts depicted in the picture from Arron Sethi belonged to a pair of legendary number 10s: World Cup winners Geoff Hurst and Pele.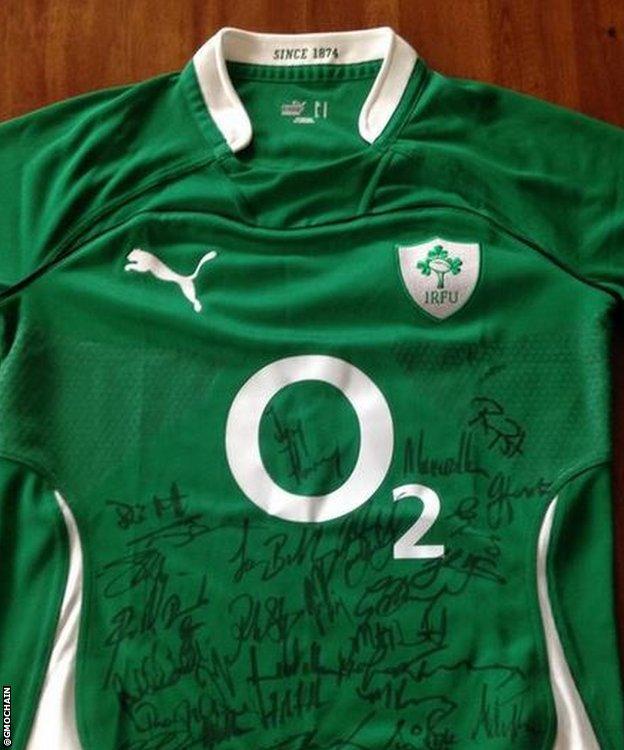 From football's World Cup winners to rugby union Grand Slam winners, this jersey signed by Ireland's all-conquering 2009 squad was sent in by Gearoid Machoin.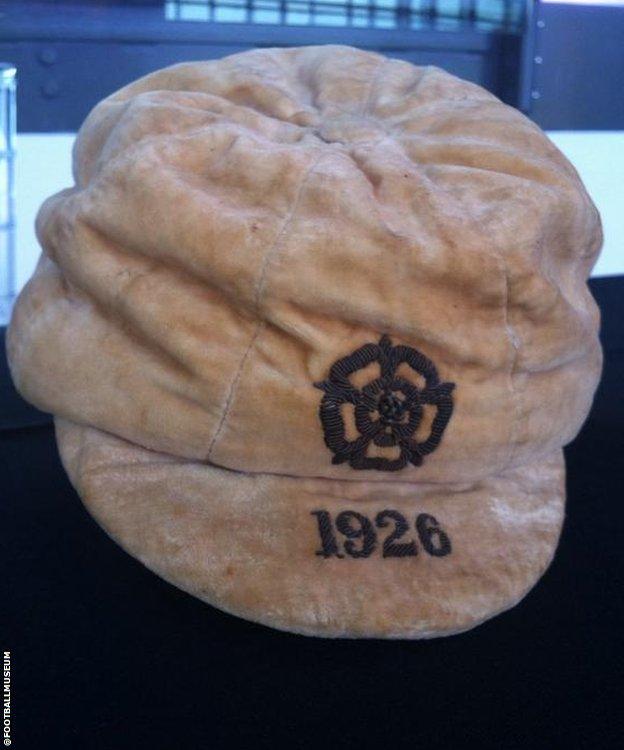 Of course, the National Football Museum has a few interesting pieces of its own - such as this cap earned by England captain Sam Wadsworth on the occasion of his last appearance in 1926.
Finally, is this the most iconic swapped shirt of all time? Another piece from the National Football Museum - the England jersey that Bobby Moore exchanged with Pele after their 1970 World Cup group game.