BBC Sport - Get Inspired: Running saved my life, says Simon Lamb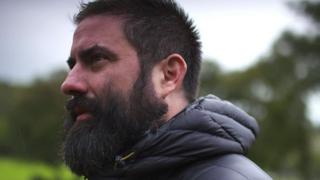 'How long-distance running saved me'
Simon Lamb has battled with being Bipolar. He explains how long-distance running saved his life.
The 39-year-old, who tried to take his own life "quite a few times", said: "The more I ran, the better I felt." He ran 77 miles from London to Portsmouth for Christmas 2013.
BBC Get Inspired looks at how exercise and a healthy lifestyle can help with a variety of mental illnesses.