Get Inspired: How to get into snooker, billiards and pool
From the section Get Inspired
Fast Answers

Why get into snooker, billiards and pool?

They are non-contact, indoor sports which can be played competitively or socially.

Who is it for?

Snooker, billiards & pool are skilful games that can be played by anyone, regardless of age, gender or ability.

Is there a cheap option?

Many clubs allow you to borrow equipment and membership fees can be inexpensive.

Is it good for my health and wellbeing?

Cue sports provide a fun and sociable way to stay active, improve your concentration and increase your strength and muscle control.

Can I take it to another level?

Once you've mastered the skills, you could enter local league matches and amateur level competitions across the country.

Is there a disability option?

Cue sports are very inclusive as the rules and equipment are the same for able-bodied and disabled players.

Is there a family option?

Many clubs welcome junior members. You can also play in teams and use a handicap scoring system.
Snooker, billiards and pool all offer different challenges, but from pubs to clubs to competition, they offer an accessible option for anyone hoping to pick up a cue.
It shouldn't be hard to find somewhere to hone your skills. What's more, an official snooker club finder was launched in 2018 to help you find the perfect place to play.
Aspire to be like: Ali Carter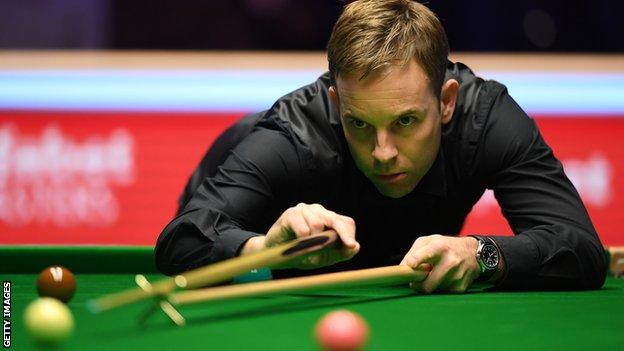 Ali Carter has held a career high of world number two, and has been consistently in the top 16, despite being diagnosed with Crohn's disease in 2003 and overcoming testicular cancer and lung cancer in 2013 and 2014 respectively.
"Of course I want to win tournaments. But this has opened my eyes a little bit because winning is not the most important thing to me now," Carter said.
Snooker
Whether you choose to play competitively or socially, snooker is sure to get your brain working.
It requires skill and concentration and will improve your focus and hand-eye coordination. Anyone can play regardless of age, gender or ability and it's not an expensive sport to get into.
Snooker is essentially a simple sport, once the rules of the game have been learnt - to do just that click here.
And a great way to start taking part in snooker is through a local snooker club.
English Partnership for Snooker and Billiards provides a club finder to locate your local snooker venue.
To find a club in other areas of the UK please contact the national snooker federations of Scotland, Wales or Northern Ireland.
Pool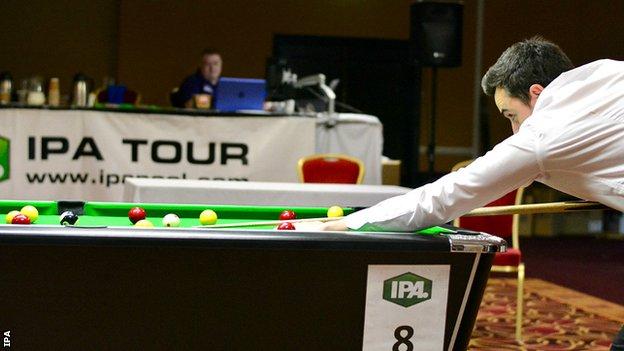 Bigger pockets (in eight ball), shorter cues, fewer balls - pool is certainly an easier sport for beginners to get stuck into than its technical cousins.
However, cue ball control, massive amounts of spin and arm power are all needed to master the sport effectively.
Blackball (without the bigger pockets) is the official competitive version in this country, run by the International Professional Pool Association.
Billiards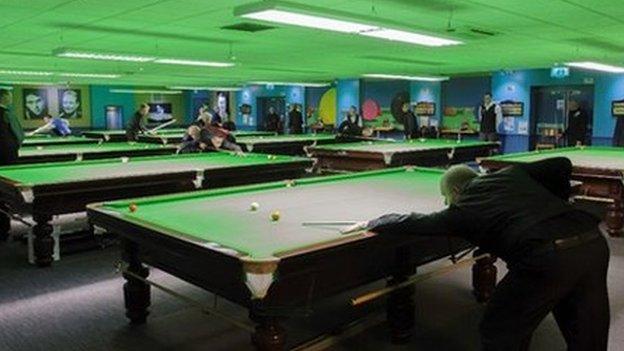 The term 'billiards' can cover all disciplines played with a cue, but in Britain and many other parts of the world the term billiards is used to describe English Billiards.
Played with only three balls, the object of the game is to accumulate an agreed number of points. Scoring consists of a series of particular strikes such as 'cannons', 'potting' and 'in offs'.
A full set of rules can be found here, or to get involved see your local governing body in Scotland, Northern Ireland, Wales and England.
Women's cue sports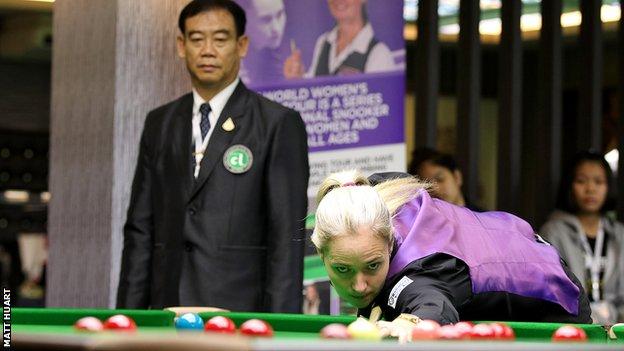 As a precision sport with a key emphasis on technique, hard work, discipline and accuracy, snooker is a sport that can place men and women on the same field of play.
Snooker is a mixed gender sport at all levels with women having the same opportunity to progress to the top of the game as men.
To encourage participation there is also a separate World Women's Snooker Tour organised by World Women's Snooker (WWS).. This tour is open to players of all levels of ability and experience.
Disability cue sports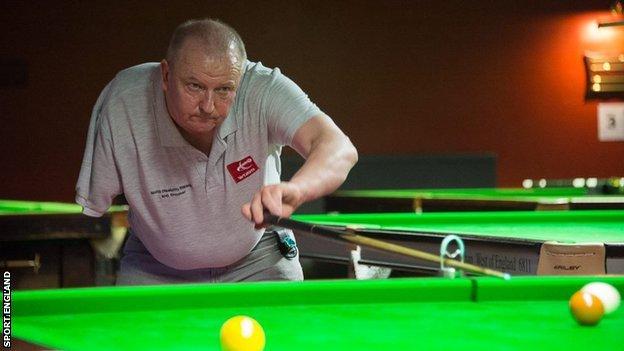 World Disability Billiards and Snooker (WDBS) is an organisation that was formed to open up opportunities for players of all disabilities: physical, intellectual and sensory.
WDBS operates as a subsidiary of the World Professional Billiards and Snooker Association (WPBSA) and has held several events in the UK - for more information click here.
Also, the British Wheelchair Pool Players Association (BWPPA) organises domestic events for wheelchair players, and their players attend international tournaments where they compete alongside able-bodied players. Find out more here.
Junior cue sports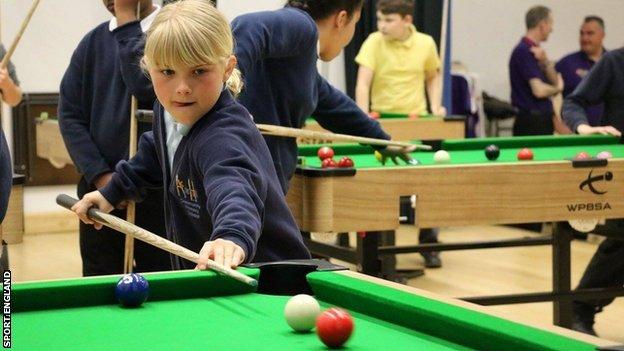 Many clubs offer junior sections with sessions in the evening or at the weekend. There are also junior leagues and competitions you can get involved in. In England, junior players can get in touch with their local affiliated club.
Coaching and volunteering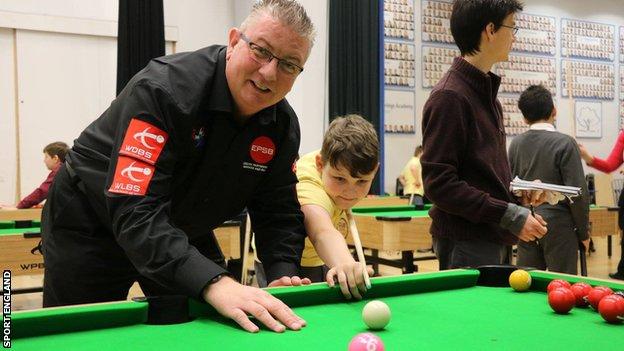 Whether you have played in the past or just have a keen interest in developing talent, coaching is a great way to become involved in snooker.
The World Professional Billiards and Snooker Association is a good place to start, and take a look at the websites for the different governing bodies in England, Northern Ireland, Scotland and Wales.
What's next?
1. Find your local snooker opportunities in England, Wales, Scotland and Northern Ireland.
2. Share your story and inspire others.
Are you inspired to try snooker? Or maybe you are a keen enthusiast already? Get in touch and tell us your experience of the game by tweeting us on @bbcgetinspired, visiting us on Facebook or email us on getinspired@bbc.co.uk.
See our full list of activity guides for more inspiration.