Get Inspired: How to get into Rowing
Last updated on .From the section Get Inspired
Fast Answers

Why get into Rowing?

It's a physical, exciting and social sport that helps you work effectively in a team.

Who is it for?

If you're looking for a fantastic way to stay in shape and you love being on the water, rowing is perfect for you.

Is there a cheap option?

Most clubs will offer subsidised rates for juniors, students and social members. Free taster sessions at some clubs are also available.

What if I want a proper workout?

Rowing is one of the most physically demanding sports. It requires huge strength and lung-busting stamina.

Can I take it to another level?

Join a local club and unleash your competitive side!

Is there a disability option?

'Rowability' from British Rowing aims to encourage anyone who has a physical, sensory or learning impairment to start rowing.

Is there a family option?

Lots of clubs run taster sessions at weekends and during school holidays- so you can get the whole family involved!
Rowing is a diverse and all-embracing sport. Whether you're new to the activity or you've got some experience in the water, you don't need to be an Olympic-standard athlete to get out and enjoy the United Kingdom's waterways!
There is a wide range of ways for people of all abilities to compete, including personal challenges, indoor rowing, ocean crossings, regattas and international competitions.
Anyone interested in taking part can contact their local club by using the British Rowing,Rowing Ireland,Scottish Rowing and Welsh Rowing club finders.
Fine Boats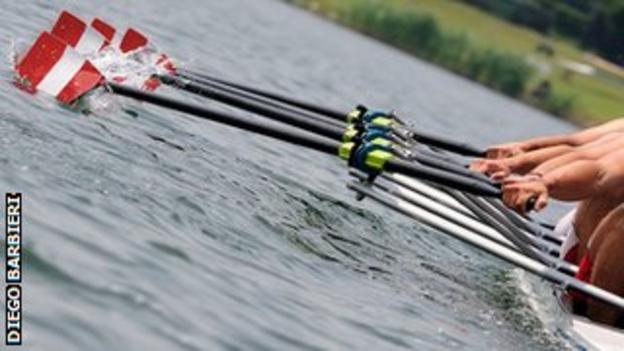 Most people are familiar with fine boat racing as the discipline included in the Olympic Games. The boats generally have one, two, four or eight seats and often have a coxswain to steer and direct the crew from the back. Rowing in a small group requires precise coordination and excellent communication skills- and due to how physically demanding it can be, you will definitely get fit! Visit British Rowing for more information on the basics of rowing.
Indoor Rowing
Indoor Rowing is a great way to give your body a full body workout, get fit and tone up. It's really taken off over the country in the last few years with the British Indoor Rowing Championships recently taking place in London. Indoor Rowing also offers you the opportunity to hone your rowing technique and develop your drive and focus, achieving real, tangible results in the process.
Coastal and Open Water Rowing
Open water and coastal rowing allows you to experience nature and get fit at the same time. It's is often considered more recreational and is less driven by competition, which makes it a great social activity to get involved in. Unlike the majority of competitive rowing, this discipline takes place across an area of unprotected "open" water. Participants often have to battle with the elements, so for this reason, the boats are wider and designed to withstand rougher sea conditions.
Surf Rowing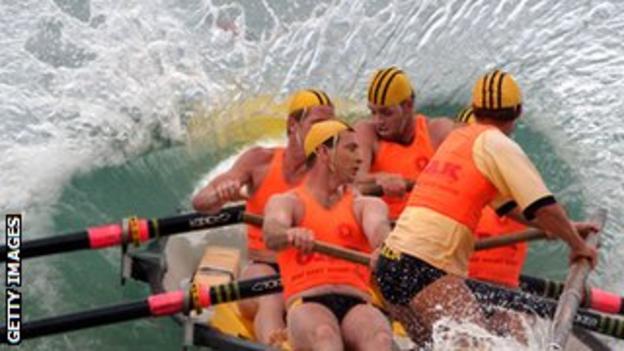 If you're an adrenaline junkie then surf rowing will be right up your street. Imagine the fun to be had riding the waves in a fibre-glass Surfboat with three other rowers plus a steersman! The discipline requires a higher number of strokes per minute to that of flat water rowing due to rough surf conditions. Races consist of teams rowing from the beach to a turning buoy, which is 400 meters out, and back. If you want to experience the spills and thrills of surf rowing visit the UK Surf Rowers League.
Recreational Rowing
Recreational rowing can be enjoyed by all the family and is the perfect way for children to learn the basics of the sport using wider boats so you're less likely to fall in! If you don't have time to train regularly, then do not fear, Explore Rowing is for you. The scheme aims to introduce newcomers to rowing and give a new leash of life to those who have returned to rowing. Alongside the more traditional touring and competitive events, clubs encourage recreational rowing to keep us exploring our rivers, lakes and canals!
Competitive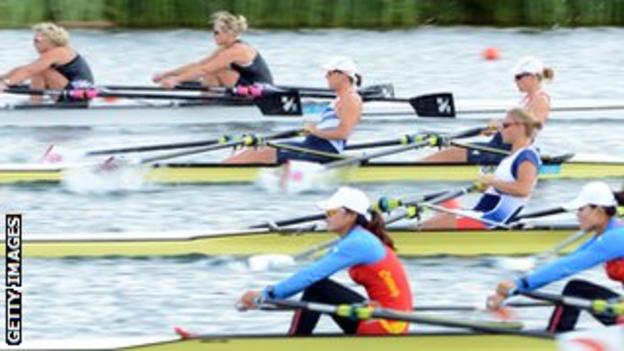 To take your rowing the next level, find a local club to join. There are opportunities for you to compete at club level, regionally, nationally and internationally. Competitions cover all types of rowing including Regetta, head races, coastal, indoor and many more. Use the British Rowing calendar of events to find out what is going on in your region. You can also get involved in challenges, fund-raisers and ocean crossings, so whatever your rowing ability level you can unleash your competitive side!
Masters Rowing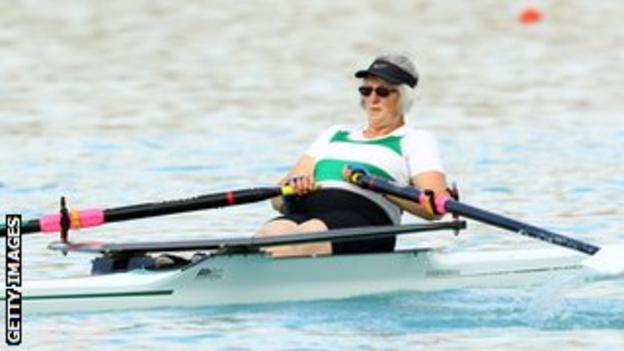 From recreational rowing to the annual World Masters Regretta, the aim of Masters rowing is to encourage anyone from absolute beginners to ex-professionals to keep fit and keep rowing. Masters rowing can be a hughly competitive discipline that anyone between the ages of 27 and 80 is eligible to participate in. In addition to focusing on health and fitness, it emphasises the social aspect of the sport with many clubs offering social events along side competitions.
Rowability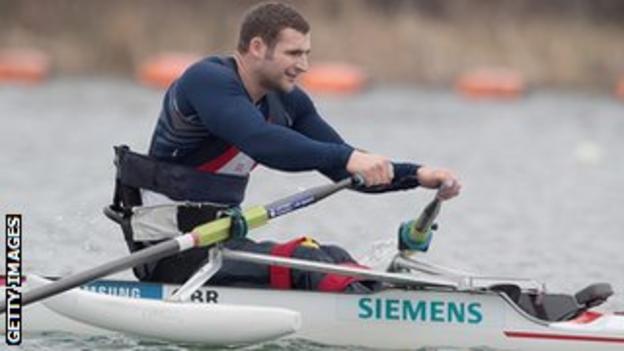 Many clubs around the country offer courses and taster sessions specifically designed for people with a physical, sensory or learning disability. British Rowing's 'Rowability', scheme covers a range of programmes from learning to row, competitive rowing and a performance pathway if you aspire to compete in Pararowing, at the very top level of the sport! Rowing boats and equipment can be easily 'adapted' to the user which is why this branch of the sport is sometimes called 'adaptive rowing'.
Coaching and Volunteering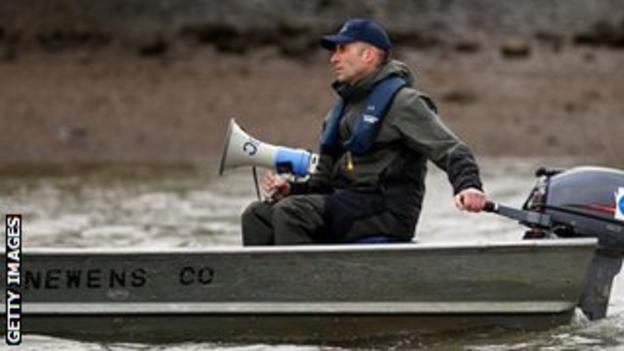 If you don't fancy competing or training but you still want to be involved in rowing, then coaching could be a great alternative. Rowing clubs are always looking for people to coach, officiate or help out on club events. British Rowing's Rowing Leader Training is designed to help 16-18 year olds safely deliver rowing lessons and the Learn to Row Instructor scheme helps turn competent adult rowers into coaches.
Visit British Rowing find out about event or club volunteering opportunities across the country. JoinInUK can also help you find a club that needs some help. You might also like to try Volunteer Scotland,Athletics NI, or Welsh Athletics.
What's next?
1. Go to our Activity Finder to get into athletics near you.
2. Visit British Rowing or find local athletics opportunities in Ireland,Scotland and Wales.
3. Share your story and inspire others.
Are you inspired to try rowing? Or maybe you are a keen enthusiast already? Get in touch and tell us your experience of the sport by tweeting us on @bbcgetinspired, visiting us on Facebook or email us on getinspired@bbc.co.uk.
See our full list of activity guides for more inspiration.