FA People's Cup: Semi-finals make a splash
Last updated on .From the section Get Inspired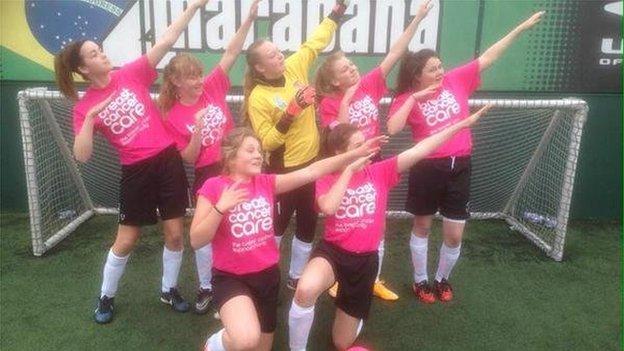 More than 1,700 people spent the weekend dreaming of Wembley as the FA People's Cup semi-finals were staged in 16 venues across England to determine who will play the finals in May.
The FA People's Cup - a partnership between BBC Get Inspired and the Football Association - is a free 5-a-side knockout competition which will see our semi-finalists take part in a very special version of the FA Cup.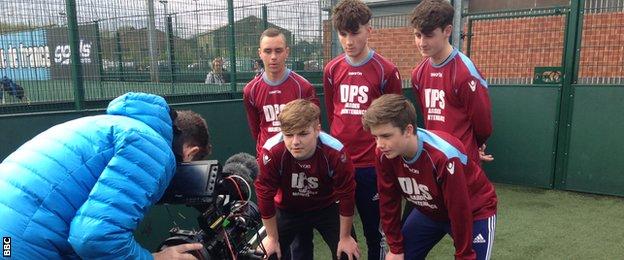 Over the weekend, the following team categories played: U14 boys, U14 girls, U16 boys, U16 girls, Adult Males and Male Veterans. Players were given the full BBC Sport treatment, with live text coverage on Saturday and Sunday.
The winning semi-finalists from each category will now progress to the finals on 25 May in Manchester.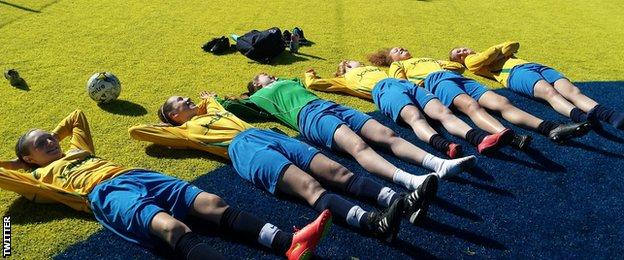 The overall victors will be crowned the FA People's Cup champions and in the process will secure themselves tickets to watch the professionals at Wembley in the 2015 FA Cup final.
To see more of the conversation, visit the #PeoplesCup feed on Twitter.
Watch highlights from the FA People's Cup here: http://www.bbc.co.uk/iplayer/episode/b05vjglv/fa-peoples-cup-2-semifinals