Get Inspired: Girls Football Week
Last updated on .From the section Get Inspired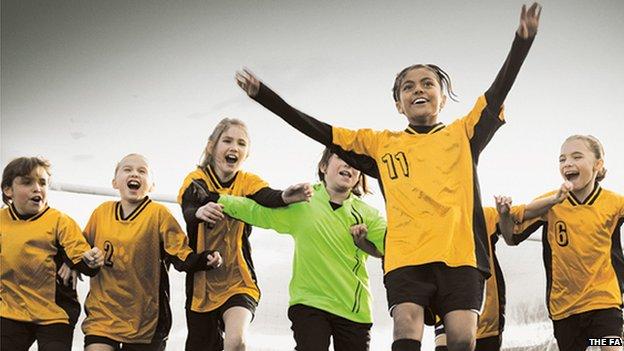 The Football Association is teaming up with education institutions in an initiative to encourage girls to the game.
From 5 - 11 October, young women of all ages will be given access to free football.
The week has been developed off the back of the success of previous years where the focus was on Further Education, then Higher Education. This year the scheme extends to include primary and secondary schools.
In 2014, more than 2,000 people took part in the sessions across 80 institutions. It is aimed that this year, 5,000 girls and women will play football during the week.
"It's great to see that there is a new week dedicated to getting more girls to play football," says England and Arsenal defender Alex Scott. "Anything that gives people the opportunity and confidence to try football is really important."
Women's football is the largest female team sport in the country and the third largest team sport after men's football and cricket.
To take advantage of the free football sessions, see the listings being offered at Primary schools,Secondary schools,Colleges and Universities.