Get Inspired: Education system 'key to producing athletes'
Last updated on .From the section Get Inspired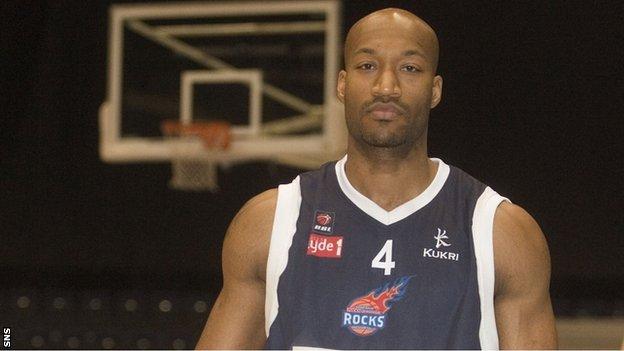 Sport and education must go hand in hand if Scotland is to produce more successful athletes, according to Sterling Davis.
The former professional basketball player came from the United States to play in the British Basketball League club almost 15 years ago.
The Glasgow Rocks head coach has a vested interest in Scotland's education system - his 17-month-old daughter Pyper.
"My biggest concern is the (sports) opportunities that she will be able to get, bringing her up here," he says.
The 38-year-old is passionate about the impact sport can have in a child's development.
"It teaches you so many life skills," he explains.
"Being able to work with other people, learning how to communicate, being able to take instruction - it trains your mind in so many ways."
The United States can produce elite athletes because education and sport are interlinked according to Davis.
A "no pass, no play" mentality within high schools is used to motivate students to work hard at school, while a prominence of athletics scholarships promotes sport as a "pathway to a better life".
Davis also says teachers' coaching skills are more valued.
"Teachers will be employed first and foremost as a coach and as a teacher second," he says.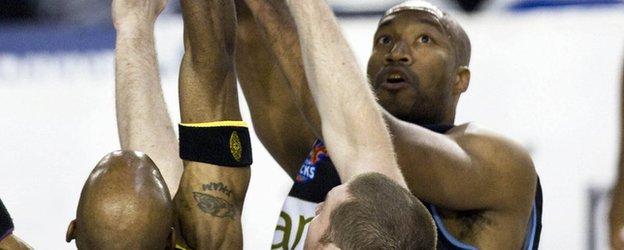 "The position may be for head basketball coach, but you also need to have your teaching certificate.
"Here (in Scotland) it's the opposite way round, where there might be a teacher who volunteers as a coach.
"So the level of coaching here is different."
Davis also says costs and logistics create a barrier to sport in the UK.
He gives the example of his 11-year-old son Mateo, who lives with his mother in Bath.
"There was a time he wanted to experiment with basketball," he says.
"That meant taking him to a club on Saturdays, once a week, which was 45 minutes away.
"It wasn't accessible for him to get extra work - you can't play it outside here... and pay maybe £30 for an hour to use a court at an indoor facility."
In the States, sport is provided free at the end of the school day and in the same building - a much easier set-up for working parents, Davis says.
He concludes: "I'm sure there are thousands of athletes in Scotland who have slipped through the cracks because they didn't have the resources or they couldn't access sport for one reason or another."
For more information about getting into basketball take a look at the Get Inspired page on the game.