BBC Sport - Get Inspired: How to use your local park as a free gym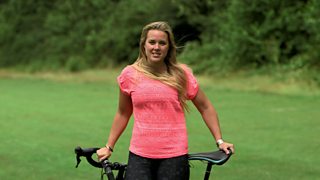 Using your park as a free gym
"Getting active doesn't always have to be something that is extreme," says endurance athlete and adventurer Sophie Radcliffe.
Better known in the blogosphere as Challenge Sophie, the non-athlete turned fitness motivator has some tips on getting active on your own terms.
Here are some handy tips on how to use your park as your fitness suite.
Looking for a new challenge to help you get moving? Visit BBC Make Your Move and start getting active.
Alternatively, you can go to the Get Inspired Activity Guides for information on how to get started in a range of sports and activities.