BBC Sport - FA People's Cup 2017: Gary Lineker invites you to enter the free five-a-side competition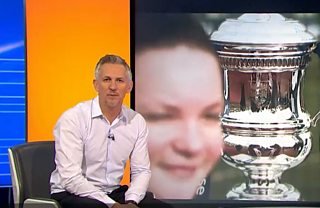 Win your way to the FA Cup Final
Gary Lineker explains how you can sign up to the biggest five-a-side football tournament in the UK - the FA People's Cup 2017.
Join up with your team and you could win your way onto the hallowed Wembley Stadium turf at half-time during the FA Cup Final.
Entries for the 2017 FA People's Cup have now closed.
More FA People's Cup videos