Exercise is crucial for mental health, says DJ Sara Cox - five inspiring stories from the week
Last updated on .From the section Get Inspired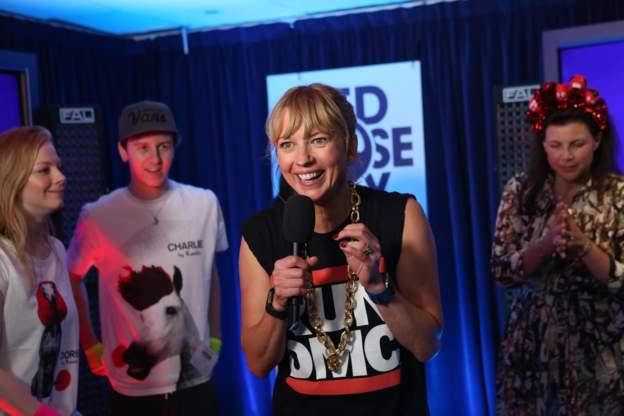 'Exercise is crucial for mental health'
She's a mum-of-three, hosts her own show on BBC Radio 2 four nights a week and presents BBC Two's Back In Time For Tea. But despite such a hectic lifestyle, exercise in an important part of Sara Cox's life. (The Bolton News)
Some Games are more equal than others
The Commonwealth Games, which began this week on the Gold Coast in Australia, will make history by becoming the first multisport event where there will be the same number of medals for women as for men. (Yahoo)
'I began to think that maybe with the right prosthetic leg, I could do this'
At six months old, Stuart Meikle's right leg was amputated. Here's the remarkable story of how the dad-of-three is now aiming for the Tokyo 2020 Paralympics. (Yorkshire Post)
The first Muslim American woman to win an Olympic medal
Rio 2016 fencing bronze medallist Ibtihaj Muhammad shares her story of being the first Muslim American woman to win a medal at the Olympics, competing whilst wearing a hijab and on being a role model for Muslim women. (Hello Giggles)
Our Games: Sepak Takraw - the best sport you've never heard of
Ever heard of Sepak Takraw? It's a mixture of football, volleyball and martial arts, has a huge following in Malaysia, and is being played by south-east Asians who have settled in the UK.
Find out how BBC Sport is bringing you comprehensive coverage of the 21st Commonwealth Games on Australia's Gold Coast from 4-15 April.
Do you have a story to share? Get in touch and tell us by tweeting @bbcgetinspired, visit us on Facebook or email getinspired@bbc.co.uk.