Ramadan: How to exercise, eat and sleep well while fasting
By Kal Sajad
BBC Get Inspired
Last updated on .From the section Get Inspired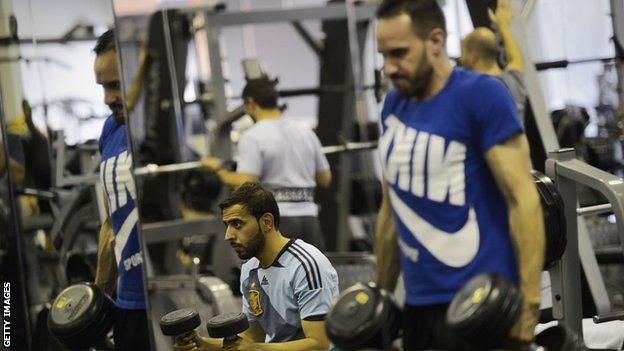 Exercising and maintaining a healthy lifestyle can be difficult at the best of times. But imagine doing it while not eating or drinking for most of the day.
The Islamic month of Ramadan has started - with Muslims around the world abstaining from food or drink between dawn and sunset for 30 days.
Ramadan shifts according to the movement of the moon. This year it falls in the early summer, which means people in the UK will be fasting for around 18 hours a day.
Dr Ranj Singh, presenter of CBeebies show Get Well Soon, resident doctor for ITV's This Morning and former Strictly Come Dancing contestant suggests three key principles: eat and drink the right things during non-fasting hours, do light exercise and make sure you get enough sleep.
'The lack of sleep gets me'
Yasmin Khalid from Kent enjoys going to the gym and taking part in fitness classes, but finds it tough during Ramadan - not necessarily because of the lack of food and water, but because she is sleep-deprived.
"It's the lack of the sleep that gets me," says the mother-of-four.
"I wake up at four in the morning to cook food, then pray afterwards. I will rest for an hour or so and then have to get the kids ready for school.
"Then I have a full day's work, pick up the kids and do house chores. Normally I would then go and do a class at the gym, but I am just too tired. In Ramadan I normally get around five hours sleep a night."
Dr Ranj says sleep should be prioritised just as much as your diet during Ramadan.
"There is evidence that people who sleep better tend to eat and snack less during the day, so a good night's sleep may help you control your cravings when fasting," he adds.
'The manager would throw sweets on to the pitch for me'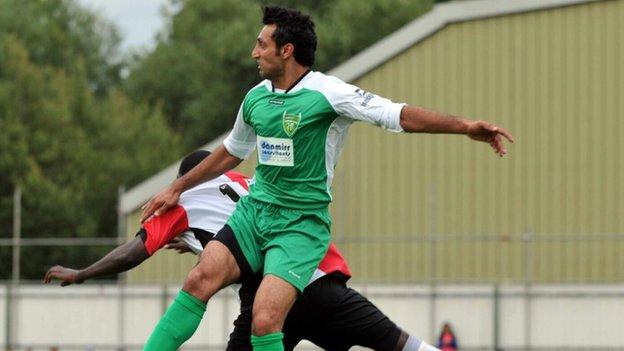 Amjad Iqbal, 34, was on the books of his hometown club Bradford City as a teenager, before going on to play semi-professional football for non-league Farsley Celtic and Bradford Park Avenue.
Amjad would often be midway through a match when darkness set and it was time for him to break his fast.
"The manager would keep track of the time, just for me, and then throw sweets on to the pitch for me to eat."
Some Muslim athletes, such as rower Moe Sbihi, decide not to fast during competitions and instead donate money to charity, but make up the fast later in the year, which is allowed in Islam.
Others, such as boxer Amir Khan, will often reduce the intensity of their training.
Amjad highlights the difference between professional athletes who decide to fast during Ramadan, with the luxury of dieticians and support from their clubs, and those who play sport part-time while juggling everyday life.
"As a professional sportsman, everyone will know the person is fasting so his or her manager may say 'come in a little later', or alter training hours.
"Common folk like me, I had to be at work at half past seven in the morning, until five, then drive to training and be there until nine o'clock.
"How do you manage Ramadan as someone who plays sport for fun? You can't not go to work."
Amjad would turn out each week for his team while fasting, but says he felt the effects afterwards and would lose up to five kilograms in weight over the month.
Despite the desire to play football, Amjad says he knew when his energy levels were low and would ask to be substituted so as not to let the team down.
'Brisk walks, gentle jogs, light aerobic workouts'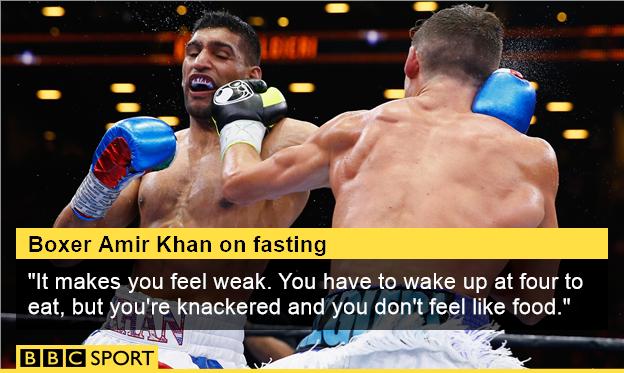 Going to the gym, keeping active or playing team sports like Amjad - fasting for so many hours will have an impact on how much you can exercise.
"Keep yourself fit and healthy, but don't overdo it as you could make yourself unwell," says Dr Ranj.
So what type of activity is best if you're not to put too much strain on your body?
Dr Ranj recommends brisk walking, gentle jogs and other light aerobic workouts, but stresses the importance of timing your exercises.
"Many people will find it easier to work out when they get up in the morning before dawn - that way they have had a chance to build their energy stores overnight.
"This is probably the best way since your muscles will need energy to be readily available."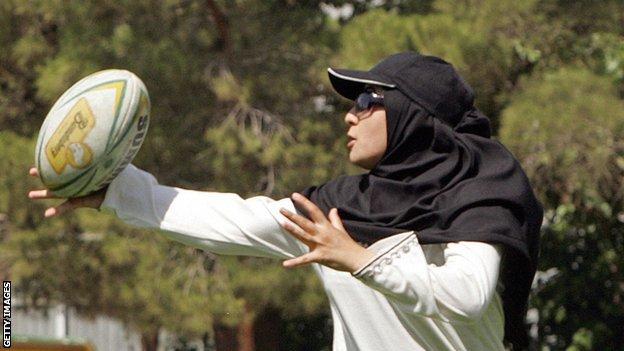 However Dr Ranj acknowledges that exercising so early in the morning may not be ideal for everyone.
Many gyms are also now open 24 hours a day or you can exercise from the comfort of your home early morning, or follow this easy five-minute workout.
Choosing to walk, instead of driving, to the mosque for evening prayers or taking the stairs rather than a lift are just a couple of ways in which you can introduce exercise into your daily routine.
Food for thought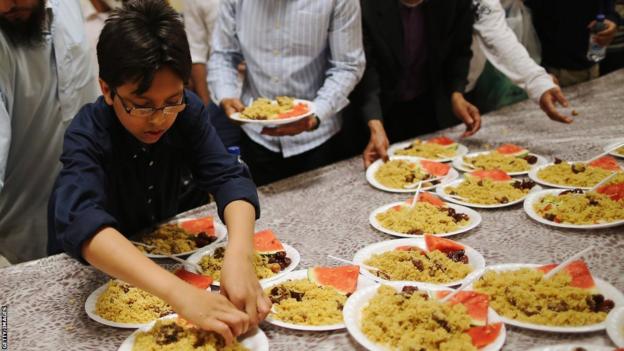 With a window of around six hours a day when you can eat and drink, mostly overnight, it is important to think about what you consume in the pre-dawn meal and in your evening meal, to make sure you have enough energy throughout the day.
Many Muslim families will break their fast together, eating traditional Asian and middle-eastern foods which can often be fried and high in fat.
Dr Ranj advises that you avoid the temptation of too many sugary, oily or fried foods.
"Firstly, make sure your diet is varied and has a good balance of all the major food groups - for example carbohydrate, protein and fat - including lots of fruit and vegetables," he says.
"Secondly, try to eat things that release energy slowly so you will feel less hungry between meals and it will keep you going, such as oats, wholegrains and high-fibre foods.
"Thirdly, pay attention to hydration and make sure you drink plenty. Drinking water is extremely important and you need to make sure you hydrate enough during non-fasting hours to keep yourself well. Levels of hydration will affect how much energy you have and your alertness during the day, which is why it is so important."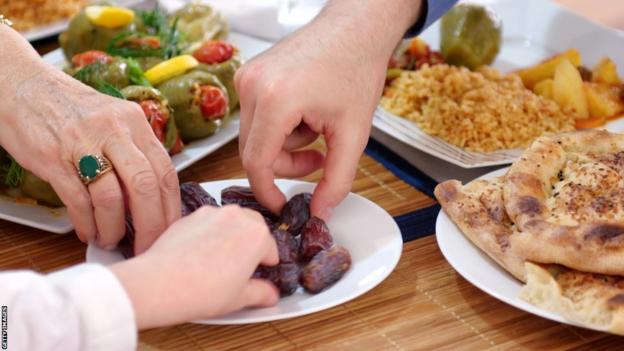 With the rise in popularity of intermittent fasting diets, where individuals aim to lose weight by not eating for a number of hours each day, Dr Ranj says there is growing evidence that fasting can be good for your health, and can help you to lose weight.
"However, we're not sure whether there is any particular way of fasting that is best," he adds.
'Everything in moderation'
The month of Ramadan throws up many challenges, but 'everything in moderation' is the key concept when looking at what to eat and drink and how much to exercise, advises Dr Ranj.
He also sees the month as a chance for Muslims to make positive changes to their lifestyle.
"If you are going to fast, then use it as an opportunity to think about what you are eating and to make positive changes to your diet, and lifestyle, for example giving up smoking," he adds.