Volunteers' Week: Online tool launched by Sport and Recreation Alliance
Last updated on .From the section Get Inspired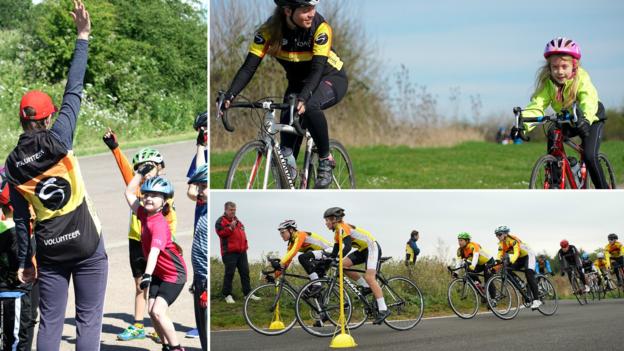 A new central online tool to find local clubs and events which need volunteers has been launched as part of the UK Volunteers' Week.
It comes in response to a poll* in which 36% said an online hub of volunteering opportunities would encourage them to do more physical activity.
UK Volunteers' Week runs from 1-7 June.
It is a chance to say 'thank you' for the fantastic contribution millions of volunteers make across the UK.
But the most recent Active Lives survey from Sport England has also shown that 25 to 34-year-olds make up only 12% of sport and recreation volunteers in England.
And that is what the Sport and Recreation Alliance are hoping to address.
"Sport and recreation volunteers play a big part in getting the nation more active, improving wellbeing and building communities," says Alliance chief executive Emma Boggis.
"Our new volunteer opportunity finder will encourage involvement with a simple and easy way to find activities and make a real difference, including for those in the under-represented 25-34 age range.
"By getting this process right, we can make a happier and healthier nation while building stronger communities across the UK."
Where it's working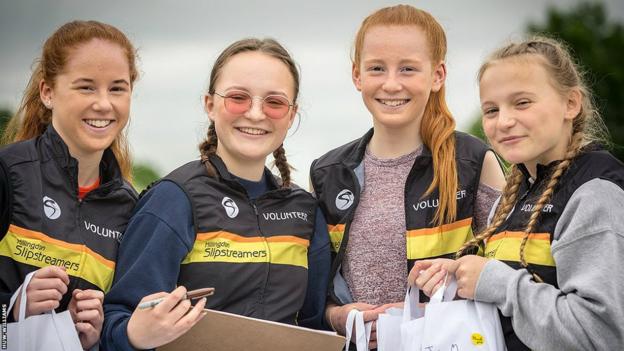 Hillingdon Slipstreamers - a cycling charity based in Hillingdon, west of London - are an example of where volunteering is thriving.
The club, founded in 1998, is run entirely by volunteers and works to promote safe cycling, improving riding skills and health of under 16-year-olds.
With a current volunteer workforce of over 70 unpaid adult volunteers ranging from 18 to 80 years, there are various opportunities for their volunteers to choose what to get involved with.
Slipstreamers won the Volunteering Award at the Community Sport and Recreation Awards in 2017 for their youth-leaders volunteering programme.
The programme has a growing pool of over 25 young volunteers aged 14-18 and the club takes time to nominate fellow volunteers for other awards.
Recognition is one aspect of the Alliance's GIVERS** framework to help grassroots clubs and organisations recruit and retain volunteers, and realise their potential.
*The OnePoll survey asked 2,000 UK consumers aged 18 years or above in February 2018
**standing for Growth, Impact, Voice, Ease & Experience, Recognition and Social