Volunteers'/Coaching Week 2018: Denise Shannon visits fellow Unsung Hero winner
Last updated on .From the section Get Inspired
It has been nearly six months now since I won the Get Inspired Unsung Hero Award and such a lot has happened!
I managed to get a job out of the warehouse and into the community at the supermarket I work for.
I have moved to the store in Nuneaton as their Community Champion - there's one in every large store.
The previous person left in February and I thought 'that sounds right up my street', so now I get paid to volunteer.
I'm not used to all this computer stuff - you have to log the time dedicated to which club and how many people you're helping.
It's 20 hours a week - so more than I was on - and days, not nights. It's a challenge to fit it all in (with my existing commitments). But I can sleep a bit more now.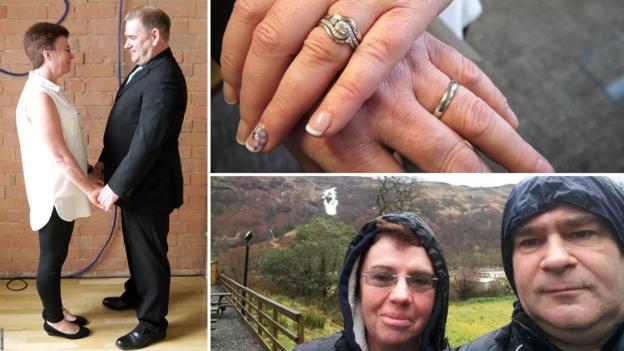 I also got married - I'm Mrs Shannon now.
We got engaged, married and honeymooned in seven weeks!
We've been living together for 10 years and both thought the time was right so went and did it.
It was very simple - at the registry office with two witnesses - then we got in the car, drove to Scotland and walked the West Highland Way - we are also going to Mauritius in June for honeymoon part two :-)
'He is truly inspirational'
Recently I had the pleasure of visiting Gareth Waterfield, one of the 2017 regional Unsung Hero winners we had the pleasure of meeting at the Sports Personality of the Year awards. I loved seeing him.
He is the head coach of the girls section at Winscombe Rugby Club in Somerset. What an amazing human being he his.
Despite his deafness he coaches young girls from 11 up to 18 and you can see from their enthusiasm how much they admire and look up to him. He is truly inspirational.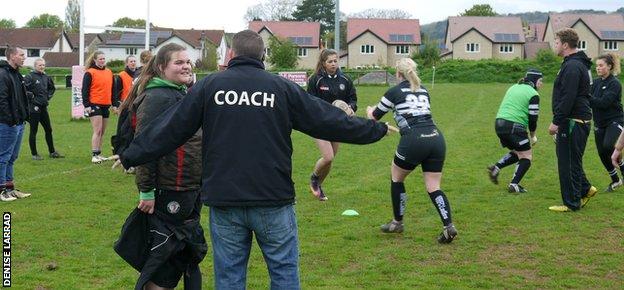 He gives so much of himself and his time and is completely dedicated to these girls. I can really see why he won the BBC West award.
It was so interesting to learn more about a sport I know little about.
I thought girls would be all nice to each other - but they weren't!
They played a game while we were there and I think they won about 53-3.
There was one - Izzy - who was tiny (seven or eight stone wet through) and scored most of the tries.
It was amazing that she was being piled on by those much-larger girls.
One thing that really impressed me about rugby is how they are out on the field jumping all over each other but after the game both teams go to the clubhouse and they all sit down and share a drink and some food.
Gareth and Danny, his friend and fellow coach, are trying to use the award to encourage more girls to join in although - considering they are in such a small village - they have over 60 girls now.
And they are trying to gain some sponsorship from the community for kit and equipment.
I was talking to him about the night in Liverpool and he had had such a good time. He said it was the best weekend of his life - meeting some of his sporting heroes was fantastic.
I asked him what was his best bit and he said 'all of it' - and that is what nominating someone for this award gives!
So if you know someone who is active in grassroots sports or generally getting people active why not give them a chance to experience this by nominating them this year?