Fitness freebies: Get creative with home fitness using everyday household objects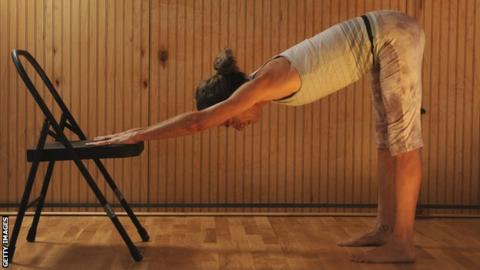 You don't need to leave the house to get fit. Bypass expensive equipment, gym memberships and fitness accessories and get creative with some everyday household objects.
Pillow fitness
If you want to break a sweat without venturing too far from the sofa, try using a pillow.
These exercises are amazingly simple and effective ways of working out your core and abs.
Wall workout
These wall squats are brilliant for working your abs and if there's a cat around the house why not get them involved too.
To work your bum, try this wall and door workout - just mind there's no-one trying to come through the other side!
Chair challenges
Who said chairs were just for sitting on?
Get a full-body workout by just grabbing a chair and finding a bit of open space.
Simple and super handy for those times when it's too cold to leave the house!
If you're feeling brave, try this ultimate chair push-up workout or take the pace down a notch with this Pilates-inspired workout that aims to improve pelvis stability and gluteus strength.
If you'd like to try a new sport but aren't sure where to start, check out these guides.