Martin Laird's Arnold Palmer win inspired by 2010 loss
Last updated on .From the section Golf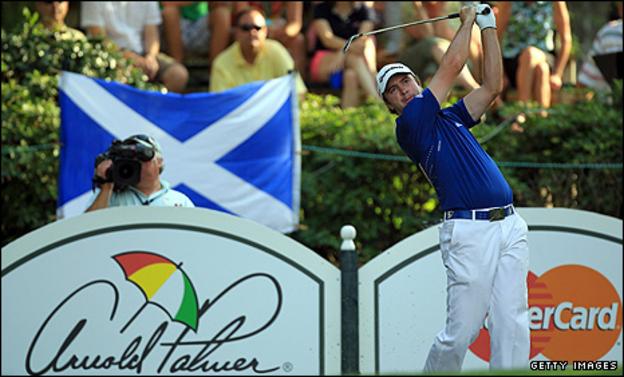 Martin Laird used the memory of last year's Barclays FedEx Cup defeat by Matt Kuchar to push him to the Arnold Palmer Invitational title on Sunday.
Three putts on the 18th forced him into an ill-fated shoot-out against Kuchar.
"I let a tournament go last year, three-putting the last hole and then losing the play-off," said the Scot.
"All I was thinking walking on that green was that I wasn't going to let that happen again, especially not at such a prestigious tournament."
The 28-year-old from Glasgow, who has been based in the United States for more than a decade after attending Colorado State University, teed off for the final round at Bay Hill in Orlando two strokes ahead of the pack.
In his first three rounds he had carded a 70, a 65 and a 70.
With America's Steve Marino in contention and England's Justin Rose making a late charge for the $1,080,000 first prize, Laird recovered from indifferent form earlier in the round to find the green with his approach shot on the par-four last.
His task was clear - get down in two from about 80ft for a round of 75 and his second PGA Tour title, his first being the Justin Timberlake event at TPC Summerlin in Las Vegas in October 2009.
"It's probably the hardest two putts you can have to win a golf tournament," the Arizona-based golfer told BBC Radio 5 live.
"It was a tough day out there yesterday. I was fighting my game all day, especially in the middle stretch of the round.
"I think I read no-one in the last four groups broke par.
"They had it set up for lots of bogies if you weren't playing well and, unfortunately, in the middle of the round I wasn't.
"But I came back and birdied three holes to finish and ended up winning by one."
Laird began to think that it might be his day when he sunk a vital putt at the 16th.
"I hit a great shot in there and thought it was on the green and ended up in the back bunker, which wasn't in a great spot," he said.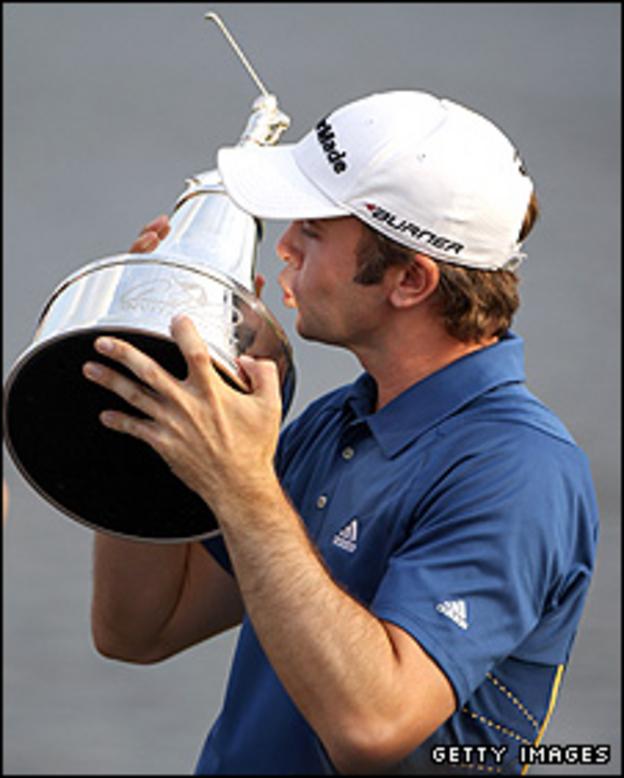 "I ended up holing that 16- or 20-footer down the hill, a big left to right break.
"When that went in I had an idea that a par, par finish would be good enough.
"The only thing is, that is one of the hardest golf courses to finish par, par on, so to do it I was obviously very pleased."
His win lifted him 19 places to a career-high ranking of 21st and he now looks forward to the Masters.
"I've got a week off and then I'll head to Augusta next weekend," he added.
"I can't wait to go there; obviously I'm playing well right now."
Laird moved to the States in 2000 to attend university and has been there since, yet he was keen to view his latest win as a boost for the sport on the other side of the Atlantic.
"I am very much a Scot, I still think of myself as that, and I was glad to win it not just for myself but for Scottish golf," he said.