Ian Woosnam says he offered to quit Ryder Cup captaincy
Last updated on .From the section Golf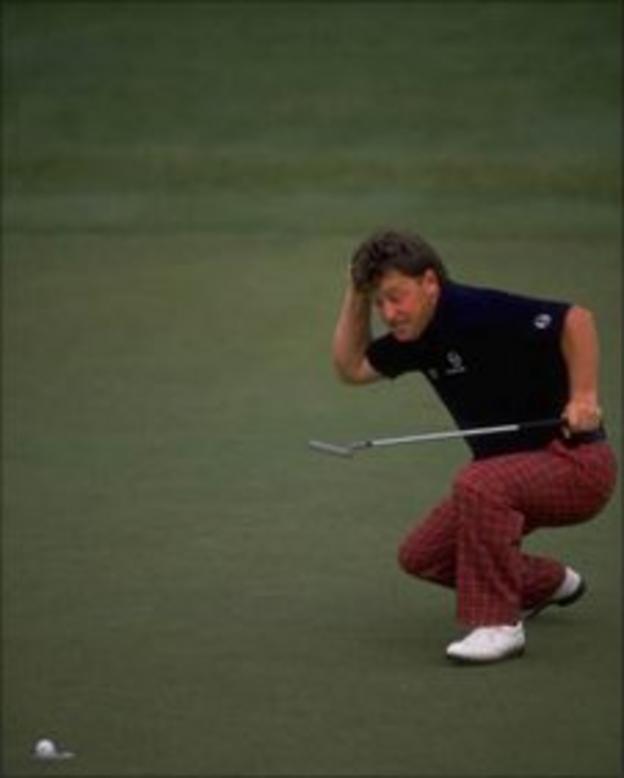 Ian Woosnam has revealed he offered to quit as Europe's 2006 Ryder Cup skipper after Thomas Bjorn questioned his captaincy style before the K Club event.
Bjorn hit out after Woosnam picked Lee Westwood over him as one of his wildcards before Europe beat the United States by a record-equalling score.
Woosnam admits he asked his playing squad if they wanted him to step down.
"There was no question, they didn't want me to step down," Woosnam said.
"I took five, six or seven of the guys to the K Club for a practice round.
"And I said to them over dinner: 'I'm quite prepared to step down if you don't feel I can do the job'.
"There was no question, they didn't want me to step down and felt that Thomas was out of order.
"It was completely unanimous. It gave me a boost."
Bjorn launched his outburst at the former world number one and 1991 Masters champion after Woosnam preferred Westwood for the European team.
Back then, Westwood, now ranked second in the world, was below Bjorn in the world rankings and Ryder Cup points table.
"I'm shocked and have totally lost respect for Ian Woosnam," Bjorn said at the time.
"It looks like he needs to learn how to be a captain.
"I don't understand the way he is handling the situation. I hadn't heard from him for six months.
"I have spoken to several of the players who are in the team and they haven't heard a word from Woosnam either.
"To be captain and not even communicate with your team at all - it doesn't give you much respect.
"He came into the bar at the hotel and gave me 20 seconds about Lee having won twice at the K Club. In a bar. That kind of sums it up.
"He can't walk up to me, tell me in 20 seconds and expect me to be happy."
Welshman Woosnam, an eight-time Ryder Cup player, chose Westwood because he had won two events at the K Club course and scored four-and-a-half out of five points in Europe's 2004 victory at Oakland Hills.
The Englishman went on to score four-and-a-half out of five points for Woosnam's Europeans as they clinched a third successive Ryder Cup win with an 18½ to nine-and-a-half triumph in Ireland.
Before the event, Bjorn apologised to Woosnam for "the hurtful and personal nature" of his remarks and was fined by the European Tour.
"I know I could cope with the players and the thing with Thomas Bjorn was absolutely ridiculous," recalled Woosnam.
"He was determined to do what he was going to do if I hadn't had picked him.
"What a load of rubbish that was. I spent 40 minutes with him, near enough, at the bar of wherever we were staying in Germany, not two minutes. But that is history."
* Catch the Ian Woosnam Back Page special, 20 years on from his 1991 Masters win at Augusta, on Friday at 1900 BST or Saturday at 0830 BST or on demand on BBC iPlayer.