Tiger Woods expects his injuries to heal before US Open
Last updated on .From the section Golf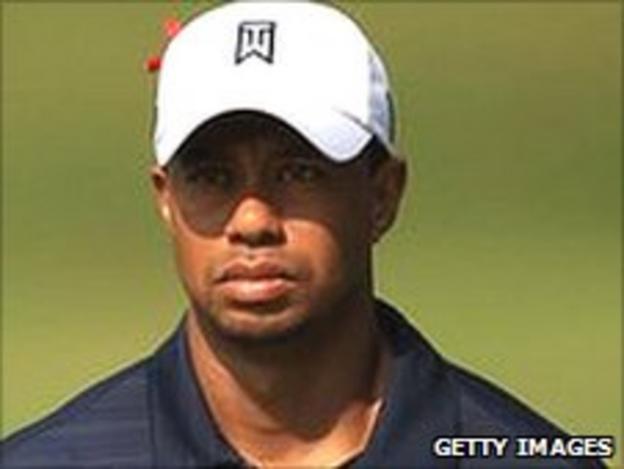 Tiger Woods expects he will be "ready to go" for the US Open in mid-June despite injury problems with his knee, Achilles, calf and back.
Woods has been using crutches and wearing a protective boot on his left leg to ensure he will be fit.
But the 35-year-old remains doubtful for the Memorial Tournament that starts on 30 May in Dublin, Ohio.
Woods said: "I feel that, in the next week or so, I can start practicing pain free. That's where I'm at."
To Woods's relief doctors have not mentioned the possibility of further leg surgery.
"I've had four surgeries on it," said Woods. "Obviously, it's not what it was when I was little."
Woods expects to start fitness training again by the end of the week but will not be able to start hitting balls again until he knows how his leg responds.
If, as expected, he is unable to play in the Memorial, Woods would go to the US Open, which takes place from 16-19 June, with little competition under his belt, although he has been in that situation before.
In 2008, he had arthroscopic surgery after the Masters and did not play again until the US Open but still won the tournament.
Doctors discovered a double stress fracture in his left tibia in the weeks before the major but Woods ignored their advice Woods played and won at Torrey Pines in a play-off lasting 19 holes.
He says his left leg is not nearly as bad as it was then but Woods was forced to withdraw after only nine holes at The Players Championship this month.
He has also fallen out of the world top 10 for the first time in 14 years and is currently ranked 12th.
Woods said: "I haven't played. It's one of the reasons I've fallen as far as I have. When I did play, I haven't played well. Winning takes care of all of that."
Before speaking to the press on Tuesday, Woods posted on Twitter that he would donate $1m to his foundation if no reporters asked him about his leg.
He was asked about the injured limb but Woods later tweeted that he would donate the money anyway.