Robert Rock's around the clock adventure
Last updated on .From the section Golf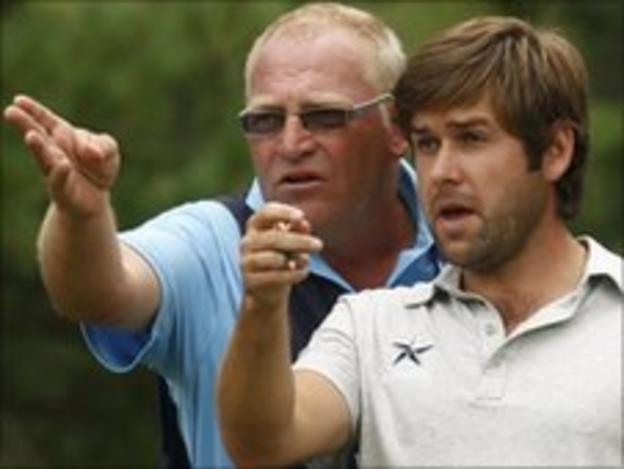 Just like Rory McIlroy, Robert Rock will not forget his first trip to the Congressional Country Club, Maryland.
But, while McIlroy left with his first major trophy packed in his bag, Rock's tie for 23rd at the US Open was, in its own way, just as special.
The 34-year-old Englishman's tortuous trek just to tee up in Maryland on Thursday morning was a story in itself.
Rock actually qualified for the event back on 30 May at Walton Heath.
But he then had to undergo an unduly lengthy visa process as a result of a drink-driving incident from his teenage days during a nine-month college stint in America.
Even when he warmed up for Washington with victory in last Sunday's Italian Open - his first European Tour title after three second-place finishes and eight years of waiting - Rock still did not know for sure that he would be given the green light to be allowed into the United States.
The Staffordshire golfer's flight from Britain landed in New Jersey late on Wednesday and, after hiring a car for $1,000 to take him to Maryland, he did not arrive until 0300 on Thursday morning.
Less than 11 hours later, with no chance for a practice round, and having never seen the Blue Course at Congressional, he teed off.
He answered three bogeys with birdies, each time within two holes, before adding a birdie at the par-5 16th to finish one under par. And he carded a level-par second round 71 to stand one-under at halfway in a tie for eighth.
Rock then fell away on Saturday with a 76 when the jet leg at last caught up with him, but his final day 68 was actually a shot less than McIlroy - helping him trouser a cheque for over £50,000.
"Just the interest and adrenaline got me through," admitted Rugeley-born Rock, who still lives in the Staffordshire countryside and is attached to The Belfry. "I could have done with some more sleep.
"I ran out of energy. But that happens when you have the build up I've had. Last week took a bit out of me.
"I didn't realise it was going to take so long. It wasn't a problem. That's just what you have to do if that's on your history and I didn't know I was coming until I qualified two weeks ago. But I really didn't think I was going to make it in time."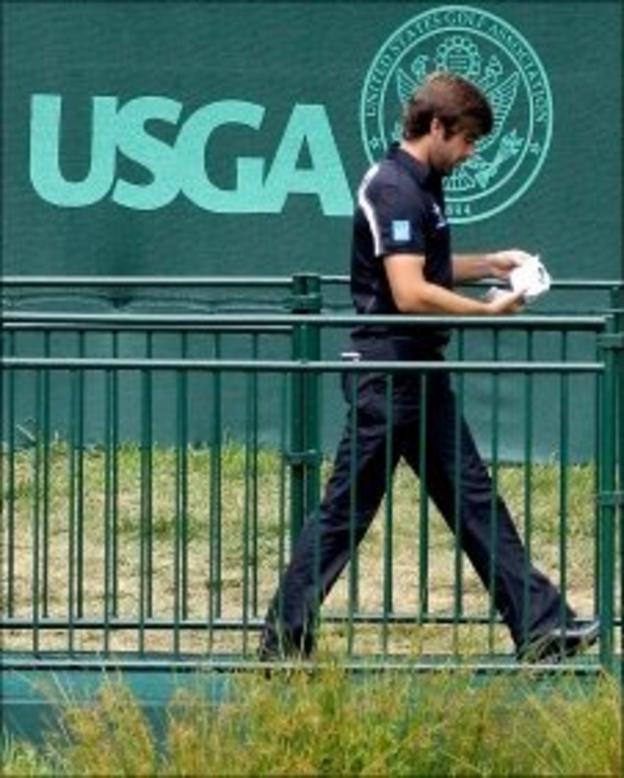 Rock also admitted that being so tired made it easier not to be overawed by the challenge of his first American major.
"It shows if you are not scared of it and play the course for the course's sake rather than thinking, 'This is the US Open. It's meant to be difficult,' then you can do well."
But Rock also conceded that he had to rely on caddie Gary Tilston to show him the way around the Blue Course.
"Gary did a great job," he said. "I couldn't really picture the holes until we walked a hundred yards down the fairway and I could see what was going on.
"I hit the ball pretty nicely and it helped that the course was a bit softer. I could play similar golf to last week in Italy, and I hit some decent iron shots."
Now his next quest is Sandwich next month, having qualified on the back of his tie for seventh at last year's Open at St Andrews - and he will go there lying 21st in the Road to Dubai, his highest-ever ranking in Europe's order of merit.