Peter Whiteford and Scott Jamieson miss Open cut
Last updated on .From the section Golf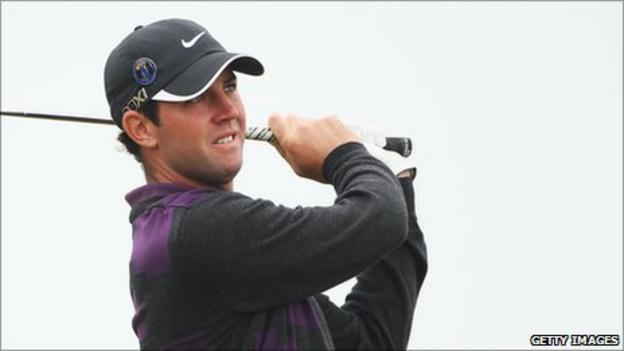 Scottish golfers Peter Whiteford and Scott Jamieson missed the cut at their debut appearance at The Open.
Despite posting a par 70 opening round on Thursday, Whiteford struggled in his second 18 to a +5 round of 75.
Meanwhile, Jamieson, 22, who claimed the last qualification spot at last week's Scottish Open, finished +10.
The duo spoke of their disappointment at missing the cut, but insisted the experience had merely made them more determined to be back next year.
"Right now I'm pretty disappointed the way I played. I didn't perform as well as I know I can," Jamieson told BBC Scotland's Liam McLeod.
"From tee to green I played well enough, I just wasn't able to take my chances and one or two poor mistakes led to some bogeys."
"Obviously, experience helps in these tournaments, but at the same time it's just another golf tournament. That's why I'm disappointed. If I could have just have played as I know I can then I think I could have fared alright," he added.
Jamieson was particularly unhappy at his performance on his second round, when conditions were better for golf.
"It was lovely, the first nine holes there wasn't a breath of wind," he said.
"I had all intentions of getting off to a fast start, but I was three over for the front nine so it was kind of done and dusted at that point."
However, the Glaswegian was delighted to have been able to play at Sandwich.
"My Dad came down and my fiancee's family flew over as well so it was nice that they were out supporting - shame I couldn't have played a little better for them.
"It was awesome. It is something you dream about as a kid. I always used to come and watch the Open as a kid, so to be here as a person playing is a dream come true in itself, but it's disappointing I couldn't have made the weekend.
And he was confident about repeating the experience.
"Definitely, I want to prove I can compete at major championships, for sure."
Unlike Jamieson, who reached the Open in his first season on the Tour, Whiteford has been aiming for qualification for over a decade and was unforgiving in his assessment of his second round.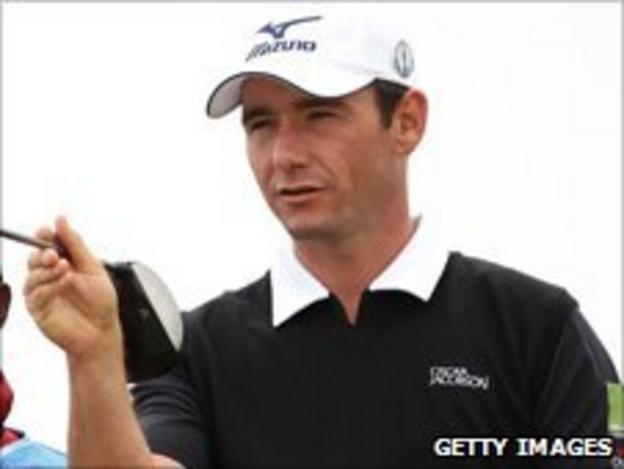 "Yesterday was a good grinding round," he said.
"I didn't hit it great but I got it round in the conditions, it sort of makes me focus a bit more when you've got wind to contend with and it makes you think less about the swing. So, sometimes it makes you play better in those conditions but today I was terrible.
"It was flat calm from the first tee till about the sixteenth, seventeenth. It was awful easy, we got the best side of the draw and I just played bad, simple as that.
"Hopefully I can learn from it and carry on, although at the moment I'm not doing much learning," he joked.
However, the Fifer was philosophical about his first appearance at the tournament.
"It was a bonus getting into this tournament, you know it wasn't on the schedule at the start of the year for me. I mean I've tried to qualify for 10-15 years and never made it so it was a bonus event."
"Yeah, it's disappointing, but it's been a lovely week."
"You watch it from a young age and you always want to be part of it. Even this morning, we were first out at 6.30 and the grandtsand behind the tee was pretty full. You don't get that anywhere else that's for sure.
"It's a dream come true playing in it, but you know, competitively I want to do better than this."
Whiteford and Jamieson's countrymen Sandy Lyle and Martin Laird also missed the cut at Royal St George's.