European Tour 'within reach' for Jamie Moul
Last updated on .From the section Golf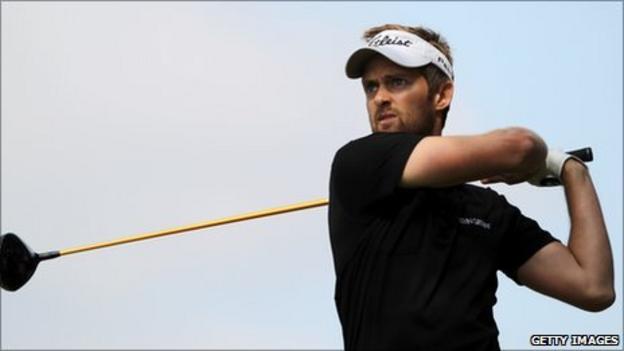 Jamie Moul has said his fifth-place finish at Stoke by Nayland has moved him a step closer to realising his target of reaching the European Tour.
The 26-year-old rose to third in the Challenge Tour rankings following the event on his home course in Suffolk.
The top 15 will be offered places on the main tour.
"As long as I can keep making cuts and making money at events then the European Tour card is in within reach," he told BBC Radio Suffolk.
"I think it's just a matter of giving myself as many chances as I can on a Sunday.
"I'm not going to look at leaderboards too much, just take each event as it comes and hopefully I'll be up there."
Colchester-based Moul , shooting 64, eight under par.
But rounds of 71, 75 and 70 saw him tumble from first to fifth by the time he entered the club house on Sunday afternoon.
"Overall I'm pretty happy with the week," the former world amateur number one added. "If somebody had said I'd be on the leaderboard towards the end of the last round, I'd have probably taken that.
"But I'm a little disappointed with a few bad holes in each round that held me back."