Sandy Lyle still wants to captain Europe in Ryder Cup
Last updated on .From the section Golf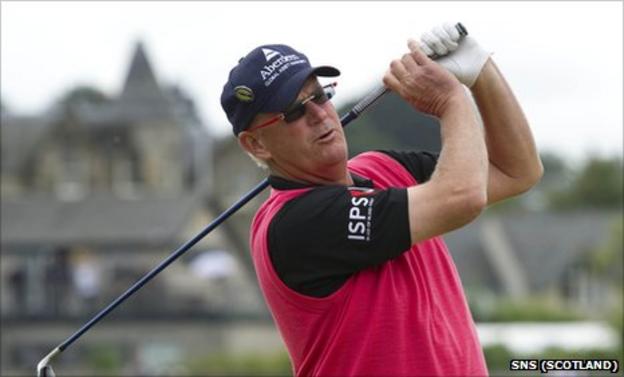 Sandy Lyle still holds on to the dream of captaining Europe in the Ryder Cup but concedes his chances are slim.
Frustrated at missing out on the role for the 2010 event, Lyle spoke disparagingly of the choice of fellow Scot Colin Montgomerie.
He has expressed regret for his comments but has yet to bury the hatchet with Montgomerie and Jose Maria Olazabal will lead Europe in 2012.
"I'll look back when I'm older and think my chances were there," he said.
"Obviously, I don't fit in as well as I should do, otherwise there wouldn't have even been a second thought about being a Ryder Cup captain.
"It is a little disappointing, but it just didn't materialise. Nick Faldo and Ian Woosnam have had their turn, but somehow I seem to have been sideswiped.
"If I've offended someone, I'd be surprised. But the committee have their thoughts on being a Ryder Cup captain and maybe they thought I wasn't quite up to it.
"It puzzles me. I get people asking me about it nearly every day.
"I've made my feelings clear. I've sent letters and I'm still interested in being a Ryder Cup captain.
"It's a special role, you've go to think of all of your team and it takes good management as well as a year or two out of your own schedule.
"I would have said, as an older player, you've got more time for doing that."
At 53, Lyle, a two-time major winner, is preparing for this week's Scottish Senior Open from 19-21 August at Fairmont St Andrews.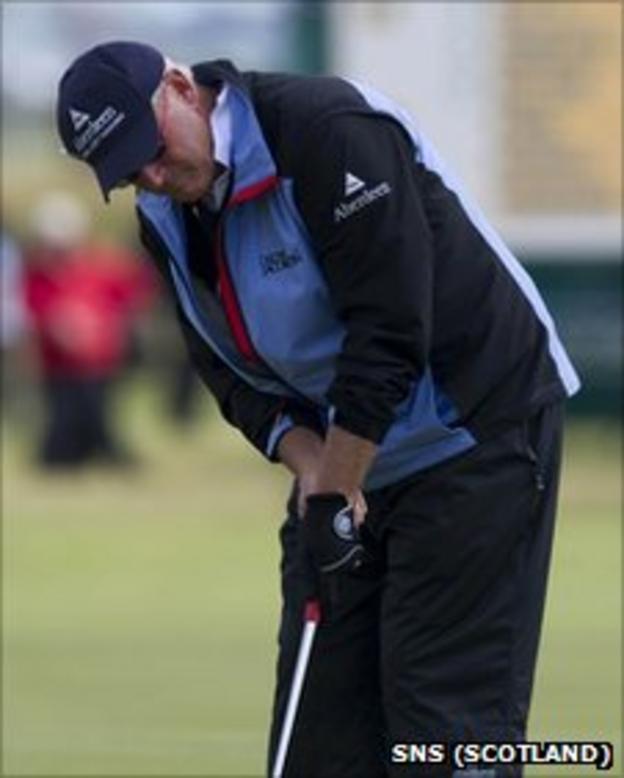 And he told BBC Radio Scotland that he is no closer to building bridges with Montgomerie, who steered Europe to Ryder Cup glory at Celtic Manor.
The controversy blew up when Lyle, asked if his own decision to walk off after 10 holes of the 2008 Open had cost him the Ryder Cup captaincy, brought up an incident at the 2005 Indonesian Open when Montgomerie appeared to take an incorrect drop in a bunker after a rain delay.
Lyle then apologised, but Monty at the time was unhappy with Lyle's attempts to make peace.
"It's got to come from both sides and Monty has not really talked to me very much since then," revealed Lyle.
"I had a chance down at Sunningdale a couple of weeks ago, but there was no eye contact, nothing there.
"I think that's the way it's going to be for a while until we get it all out in the air.
"I don't have any qualms about him. It's up to him to maybe talk to me or phone me, whatever it might be.
"I've kept myself reasonably open, trying to suggest ideas, through managers and different things, but it's just not happening."