Irish Open at Royal Portrush in 2013 moves a step closer
Last updated on .From the section Golf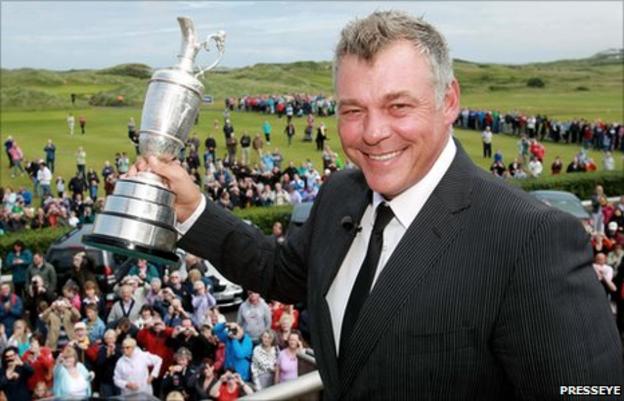 The prospect of the Irish Open being staged at Royal Portrush in 2013 has moved a step closer with the publication of the Stormont Executive's programme for government.
A pledge to bring a major golf tournament to Northern Ireland is one of more than 70 commitments made.
It is believed that an agreement may be made to play the event in Northern Ireland once every five years.
The event could provide a showcase for a possible bid to host the Open.
Major winners Graeme McDowell and Darren Clarke, who both have strong links with the north coast, have already agreed to act in an ambassadorial role for Royal Portrush, which will celebrate its 125th anniversary in 2013.
Soon after Clarke's Open triumph in July the Stormont Executive indicated that it would provide "substantial backing" for a European Tour event to be played at the venue.
The Open Championship was last played at Portrush in 1951.