Lee Westwood to rejoin the PGA tour in 2012

By Iain Carter
BBC golf correspondent
Last updated on .From the section Golf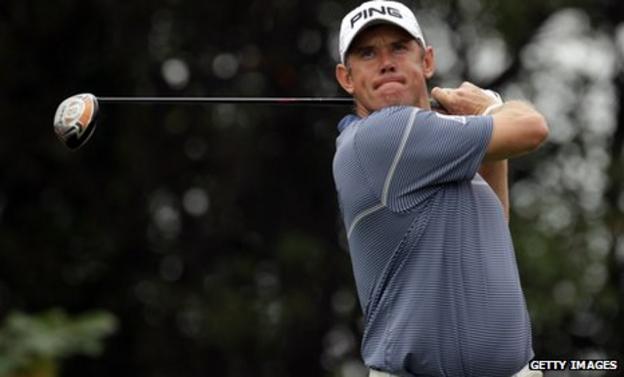 Lee Westwood will split his time between Europe and America next season after announcing he is rejoining the PGA Tour.
Westwood will compete in the prestigious Players' Championship, after missing the Sawgrass event last year.
"It just felt right in a Ryder Cup year to commit to a full programme in the United States," Westwood said.
The world number three aims to qualify for the end of season FedEx Cup.
The Englishman added: "The FedEx Cup looked pretty good on TV this year. I thought it would be good to give it a go, having never taken part."
Explaining his absence from last year's Players' Championship, Westwood added: "It was always a scheduling issue for me. Though the rules changed making it exempt from PGA Tour restrictions, I had already set my schedule for later in the year in Asia. I didn't want to break any of those commitments.
Westwood will be obliged to play a minimum of 15 events in the United States and his first will be the WGC Matchplay in Arizona in February. He says his European Tour commitments will be unaffected.
"We are delighted to welcome back Lee as a member of the PGA Tour," said Tour official Andy Pazder. "He has obviously proved himself to be one of the very best and most consistent players in the world."
Westwood joins the likes of Rory McIlroy, Ian Poulter, Graeme McDowell and Justin Rose in deciding to play both tours.
They are required to play 13 events on the European Tour, although the four majors and four World Golf Championships tournaments count on both circuits.