Rory McIlroy confirms he will play at 2012 Irish Open
Last updated on .From the section Golf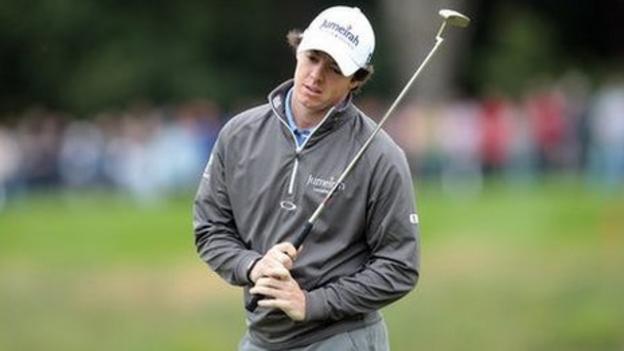 Rory McIlroy has confirmed he will play at the 2012 Irish Open.
McIlroy's participation had been in doubt because of a clash of dates with the AT&T National at Congressional, the scene of his US Open victory.
"I am happy to announce that I will definitely play the Irish Open next season," confirmed McIlroy.
"For me, the Irish Open has always been, and will continue to be, one of the most important events on the global golf calendar."
The tournament will be staged from 28 June to 1 July.
"It's our national Open and it's obviously a title that I would love to win at some stage in my career.
"A lot has been made of me joining the PGA Tour again next year, but in reality, it's not a drastic change to the schedule I have played in recent seasons.
"It just means that I will be adding a few more events to my schedule in America in 2012.
"Taking my PGA Tour card again does not mean that I'm going to neglect my European Tour status. I'll continue to play a similar schedule of events in Europe and will obviously fulfil my commitment to the European Tour."
McIlroy said he is still looking to improve his game after a year in which he has won the US Open and moved up to number two in the world rankings.
"I've had chances to win and not taken them. I've won twice this year but I feel I could've won at least two or three more times," added McIlroy.
"It's been a great year, the most successful of my career so far, but I feel I can still improve.
"There are still areas of my game that can get better."
McIlroy believes 2011 could have turned out even better as he looks to finish the season strongly, starting at this week's Hong Kong Open.
After missing out on the Masters in April thanks to a final round of 80, McIlroy bounced back to win the US Open title in spectacular fashion two months later.
He also claimed the non-sanctioned Shanghai Masters but it is the number of top-five finishes on both the European and PGA Tours that also stand out for the 22-year-old.
"I suppose I was a little bit surprised at myself how quickly I bounced back from Augusta, I thought it might've taken a little bit longer to get over it, but apart from that, it feels like I could've won a few more tournaments - I had chances to win and didn't take them."
McIlroy enters the Hong Kong Open still with an outside chance of pipping Luke Donald to the European money list title.
Fanling has previously proved to the Northern Irishman's liking, losing in a thrilling play-off to Lin Wen-tang in 2008 before again finishing runner-up the following year to Gregory Bourdy.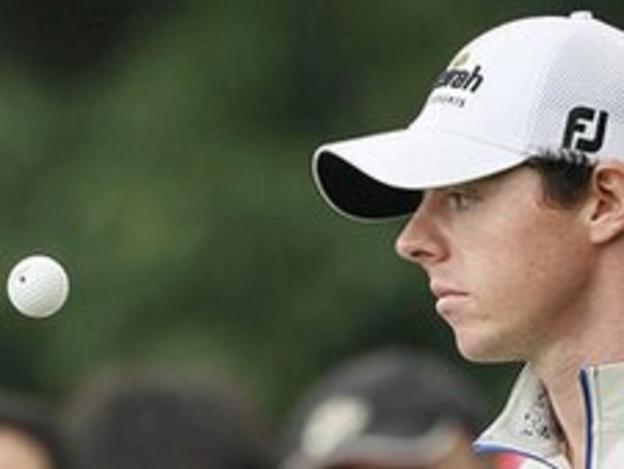 "I've come close a couple of times," said McIlroy, who finished sixth last year.
"I was involved, for me, in one of the best experiences I've ever had on a golf course in 2008 in the play-off with Lin Wen-tang.
"It was getting dark, we both hit a couple of incredible shots from the trees, it was a really fun play-off to be part of but it didn't quite work out for me.
"You feel like you go out on this golf course and the worst you can shoot is 66 but it never really turns out that way because it's a tricky golf course, you put yourself in wrong positions and it can really punish you.
"Ian [Poulter] proved last year that you can go very low on this golf course, I think he won with 22 under par.
"That's the sort of golf you need to win around here. You need to get off to a good start but I've played some good golf here and I feel like I can do it again.
"I've played very, very well this year, climbing to number two in the world rankings is a big achievement for me, and to get another win a few weeks ago in Shanghai was nice.
"It would be great to finish off the season well with a good result here.
"It's a tournament I've wanted to win for a few years and haven't been quite able to do it.
"It's been a great year, there's been a few changes on the golf course, off the golf course, and I've enjoyed every minute of it."