Lauren Taylor's US Open exclusion wrong - John Petrie
Last updated on .From the section Golf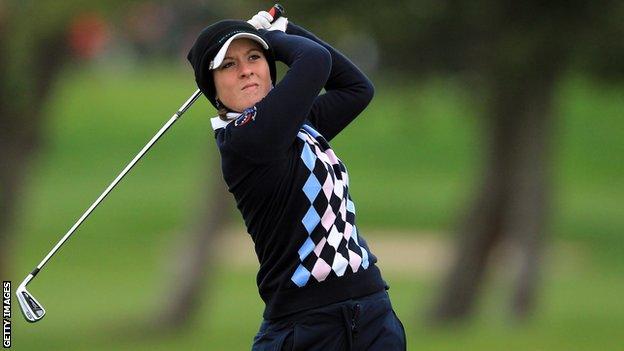 England Golf chief executive John Petrie labelled the decision to withdraw Lauren Taylor's US Open spot as "just plain wrong".
The 2012 champion will now take part instead of the BBC Young Sports Personality of the Year winner.
"It's both a deeply unfair and a rather impractical decision," Petrie said.
The United States Golf Association admitted it made a mistake in previously awarding the US Open spot to Taylor, who became the youngest winner of the amateur championship last June.
She said on Twitter: "There are always speed bumps in the road to success. But you will come back stronger."
Last year, Taylor played in the senior Women's British Open and represented Europe in the Junior Solheim Cup.
She is ranked 17th in the world amateur rankings and has been signed by Baylor College, Dallas, Texas, on a sports-based scholarship.
The Women's US Open will take part at the Blackwolf Run course in Kohler, Wisconsin from 5-8 July.