Masters 2012: Who will win the Green Jacket at Augusta?
Last updated on .From the section Golf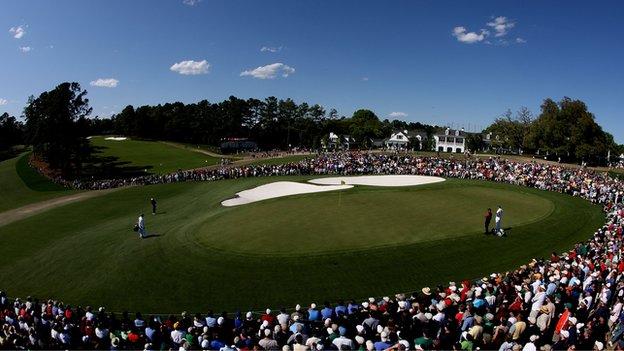 The 76th Masters at the Augusta National begins on Thursday with 97 players hoping to don the Green Jacket on Sunday evening.
BBC Sport previews some of the main contenders.
LEE WESTWOOD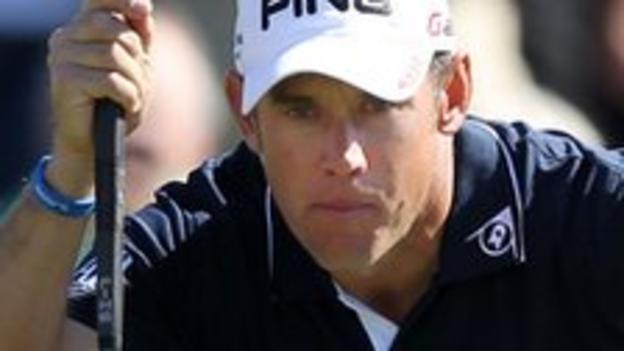 Age: 38
Born: Worksop, England
World ranking: 3
Masters memories: Led by a stroke going into the final round in 2010 only to be undone by some Phil Mickelson magic. In 11 other Augusta appearances, tied for sixth is his best finish.
And the other majors? Must surely wonder when his turn will come after a catalogue of near misses. Since 2008 across the four majors, Westwood has been runner-up twice and finished third or tied for third on four occasions.
How's he playing? Consistently, but is yet to win in 2012. Led the Dubai Desert Classic only to be caught on the final day, reached the semis of the WGC Match Play and was fourth at the Honda Classic, but so far this year has been overshadowed by Rory McIlroy and Luke Donald.
What he says: "I look forward to the Masters from the moment it finishes the previous year. It's one of those places with charm and the character that you want to come back, and it's a special tournament and one that I want to win. So, the years that go by where I don't win it, I'm looking forward to the next one."
What they say: "He is one of the best drivers of the ball, he has been there a couple of times coming down the stretch and he knows what it takes, he just has to get over that factor of not winning a major tournament." - Ian Woosnam.
RORY MCILROY
Age: 22
Born: Holywood, Northern Ireland
World ranking: 2
Masters memories: Would have pulled on the Green Jacket last year had it not been for a disastrous final round of 80 after leading on the first three days. Only two other appearances at Augusta.
And the other majors? Two months after capitulating on the home stretch at Augusta, McIlroy enjoyed his finest hour by destroying the field to win the US Open at Congressional. Has also had top-three finishes at the Open and the US PGA Championship.
How's he playing? As well as anyone on the planet, with 11 top-five finishes in his last 12 events. Was top of the world rankings before taking a three-week break to prepare for Augusta, which allowed Luke Donald to return to the top.
What he says: "You learn a lot from previous experiences, and (last year's) Masters was a big one for me. I think the US Open gave me the confidence to know that I was doing the right things and that I could win the biggest tournaments."
What they say: "For him to have been number one, it's a testament to how consistent he's been. You can't get to number one in the world unless you're consistent, and he's been very, very consistent. That's what you have to do." - Tiger Woods.
LUKE DONALD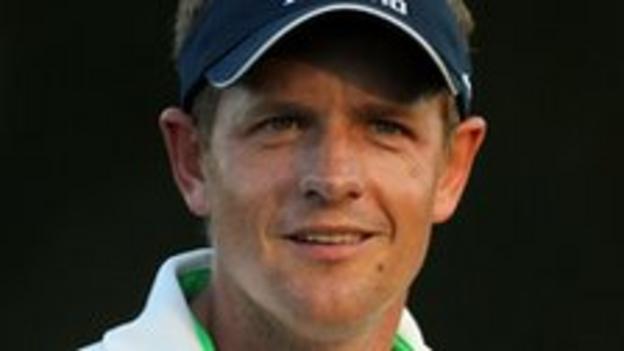 Age: 34
Born: Hemel Hempsted, England
World ranking: 1
Masters memories: Was in the shake-up on the dramatic final day last year before finishing fourth, and was the top European at tied for third in 2005. Has not missed the cut in seven appearances at the Masters.
And the other majors? Shared the lead after three rounds of the 2006 US PGA but fell away on the final day. Tied fifth at the 2005 Open and tied eighth at last year's US PGA are his only other top-10 finishes away from Augusta.
How's he playing? Putted his way to the top of the world rankings, but struggled to repeat those highs at the start of this year and lost top spot to McIlroy. However, some typical, final-round efficiency got Donald into a play-off at the Transitions Championship, and some brilliance from the fairway rough returned him to number one.
What he says: "Golf is really exciting right now, all of the pieces are falling into place. As players, we all look forward to Augusta and we always look forward to the first major. That's a lot of what the off-season is geared towards. I certainly can't wait to get there."
What they say: "Donald is the forgotten man but the number one in the world. I love the way he plays the game in an old-fashioned way on very young shoulders. He hits the ball a certain length off the tee and positions it well. He plays chess with the course." - Colin Montgomerie.
TIGER WOODS
Age: 36
Born: Cypress, California, United States
World ranking: 7
Masters memories: Only Jack Nicklaus (six) has more than the four Green Jackets hanging in Woods' wardrobe. Won by a record 12 strokes in 1997, became only the third man to retain his title in 2002 and last won in 2005. Since then, he has not finished lower than a tie for sixth.
And the other majors? Just as good, with again only Nicklaus (18) bettering Woods' tally of 14. After winning the 2001 Masters, he had all four majors in his possession, but his last success was back in 2008.
How's he playing? After his well-documented personal and injury problems, Woods slid down the world rankings and struggled to put four good rounds together in one tournament. Victory at the Arnold Palmer Invitational changed that though, an ominous sign for the rest of the field.
What he says: "Hopefully everything comes together for that one week. I understand how to play Augusta National and it's just a matter of executing the game plan."
What they say: "Tiger Woods has been the face of golf for the last 15 years. And you know, feeling like he's coming back to his best or something near his best, it's great for the game. I'd love to have a lot of battles with him coming down the stretch, and it would be great to be able to do that at Augusta." - Rory McIlroy.
PHIL MICKELSON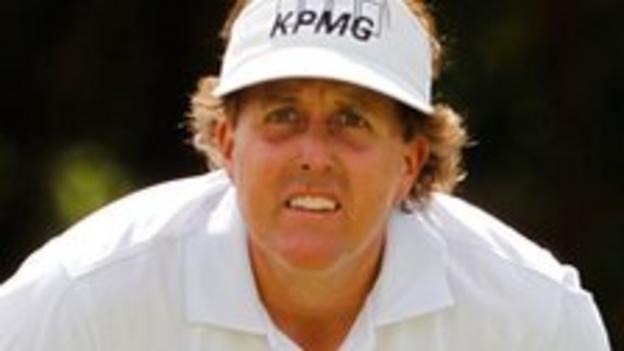 Age: 41
Born: San Diego, California, United States
World ranking: 14
Masters memories: Woods may have one more than Mickelson's three Green Jackets, but it is the left-hander's name that is synonymous with recent Masters history. Victory in 2004 ended a seemingly endless wait for a major, and was followed by success in 2006. Then, a thrilling duel with Westwood on the final day in 2010, including a wonder shot from the trees on the 13th, gave Mickelson his third title.
And the other majors? Seemed destined to be an eternal bridesmaid until the first Masters crown, but his only major success away from Augusta came at the 2005 US PGA. Equal second at last year's Open and has come second or tied for second on five occasions at the US Open.
How's he playing? A lean 2011 by his standards saw Mickelson drop out of the world's top 10 and even experiment with a belly putter to change his fortunes. That form, even with the conventional putter back in the bag, looked to continue into 2012 until victory at Pebble Beech ended his longest run without a win since 2004.
What he says: "When I drive down Magnolia Lane, I just have this ease going to Augusta, because you don't have to be perfect there. You can make mistakes. You can make some loose swings and still have a shot to get close to the green and let my short game make par."
What they say: "There are a number of players which the Masters course suits and Phil is one of them. He has won a tournament this year, he is putting pretty good and I think he will be up there." - Ian Woosnam.
JUSTIN ROSE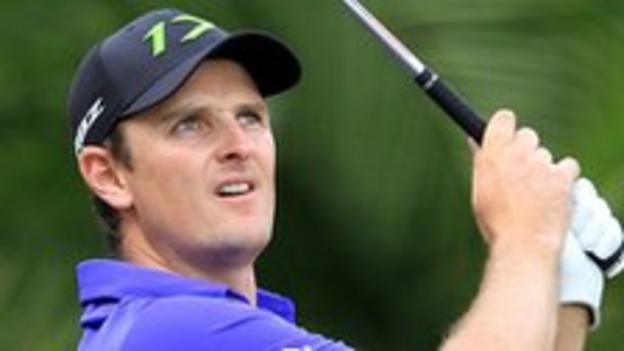 Age: 31
Born: Johannesburg, South Africa (raised in Hampshire, England)
World ranking: 9
Masters memories: Was only a shot off the lead entering the final round in 2007, but ended up in a tie for fifth. Has not missed the cut in his six visits to Augusta.
And the other majors? Announced himself to the world as an amateur at the 1998 Open, at one point sharing second with Woods before finishing fourth. Since then, has only broken the top 10 on four occasions.
How's he playing? Has built on a successful end to the 2011 with a strong start to 2012. A good showing at the Honda Classic was followed with victory in the Cadillac Championship - his first WGC win - and a place in the world's top 10.
What he says: "I feel like I'm in the fortunate position where, going into Augusta, I'm not trying to do anything different with my game. I feel like I've got all the shots, so it's not a case of having to prepare really hard. It's about going there mentally fresh."
What they say: "He does everything right and has done for a while now. Has he enough experience of being right in the thick of it on the final day and thinking, 'Wow, that's what it feels like?' That might be the next step for him." - Nick Faldo.