Stephen Gallacher relief at second after Malaysia card error
Last updated on .From the section Golf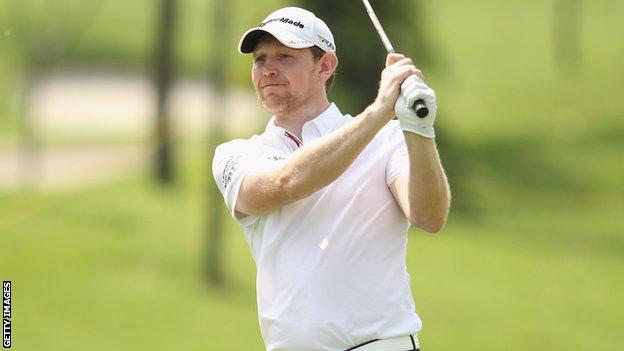 Stephen Gallacher was satisfied with his second place behind Louis Oosthuizen at the Malaysian Open and relieved that signing for a wrong score did not prove more costly.
The 37-year-old Scot finished three strokes behind the South African, who recovered from the disappointment of losing the Masters in a play-off.
"Luckily, it didn't really affect me that much," he said of his mistake.
"I only had two bogeys all week, so I played lovely, really good."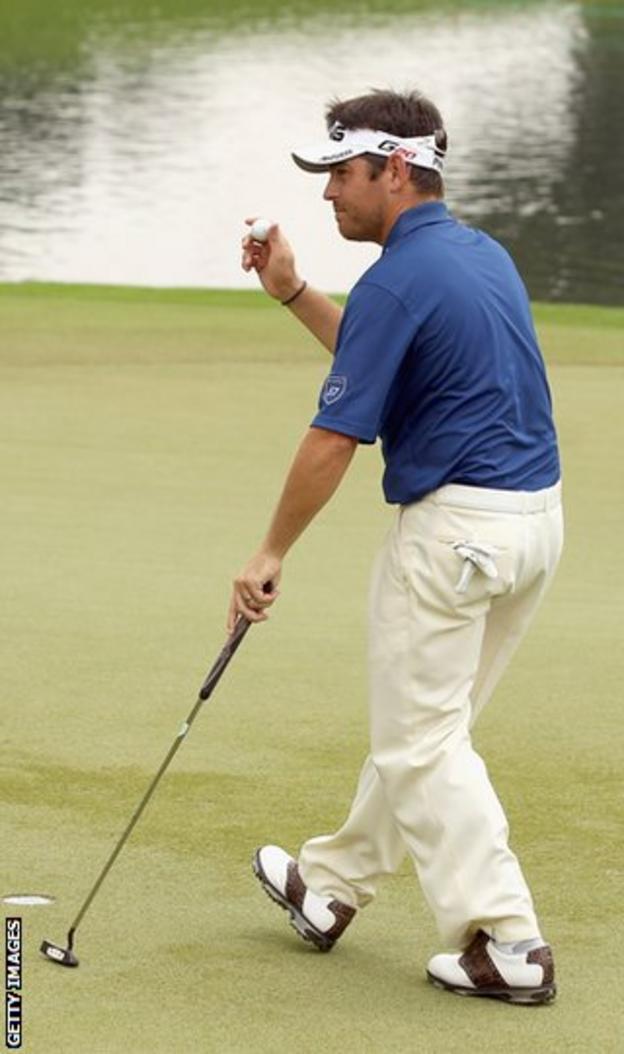 Gallacher, who was Oosthuizen's nearest challenger throughout, marked a four rather than birdie three on his card after a rain-delayed third round was finished in the morning ahead of the final 18 holes.
"I signed for the wrong score this morning," he said. "But, apart from that, I kept my head and I'm quite proud of myself.
"I came in and we only had 25-minute turnaround and I just went over the card and thought I'd signed it properly, but I'd actually signed for a 69 when I shot 68.
"I only found out when I was at the first tee. I thought I was tied for the lead and then was one behind.
"It's one of those things that you learn."
Gallacher, who shot 67 and 68 in his opening two rounds, managed a bogey-free two-under-par final round of 70, but Oosthuizen pulled away to win with a 68 to finish 17 under par at Kuala Lumpur Golf and Country Club.
"It was a phenomenal performance after last week," the Scot, who started the week ranked 110 in the world rankings, said of the winner.
"I thought he may get tired today and obviously he didn't. Fair play to him - he played great.
"It's been a long week, with the delays and stuff like that.
"It was just a battle of the fittest out there today.
"It was really hot today and I played 26 holes, so I'm absolutely shattered.
"But it was good. I am pleased with myself with the way I played."