Colin Montgomerie makes 900-mile trip to pick up putter
Last updated on .From the section Golf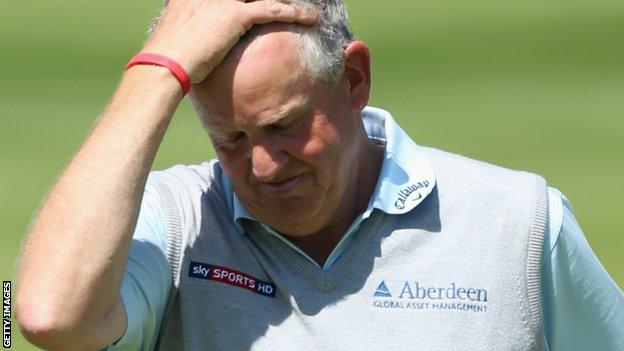 Colin Montgomerie embarked on a 900-mile drive to grab a putter in his efforts to qualify for the US Open.
He then headed back to Surrey for the 36-hole US Open qualifier at Walton Heath.
"Who in their right mind would do that? But yes, I did," said the former European number one. "I putted like an idiot and played like one too."
After starting with a four-under-par 68 as 81 players battled for 11 spots, the former Ryder Cup captain confirmed his lengthy trip.
"I left Wentworth at 2pm, was home at 8pm, had tea with the family, left at 11pm and got here just after 6am.
"Last week was very disappointing."