Chris Wood runs to course then grabs nine birdies
Last updated on .From the section Golf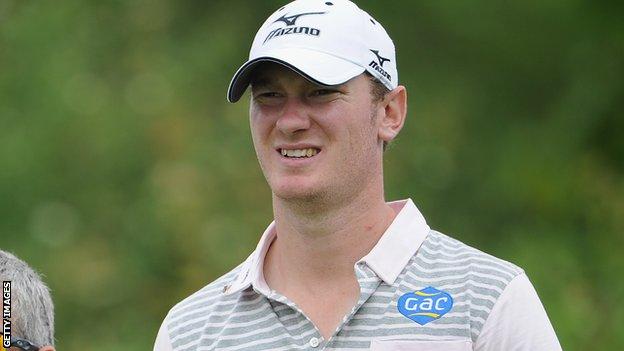 Chris Wood recovered from a last gasp sprint to card a seven-under-par 65 at the International Open in Cologne.
The Englishman was one of several golfers stuck in traffic and ran 3.5km to the course, clubs in hand, to make his tee-off time.
"We finally decided to leg it when we had gone one kilometre in 20 minutes - it was that bad," he said after finishing one off the pace.
"I was a bit sweaty when I got here, but it was worth it."
The 24-year-old, who is still seeking his first victory on the European Tour, grabbed nine birdies to finish the day one stroke behind Australian Marcus Fraser and Paraguay's Fabrizio Zanotti.