Will Rory McIlroy be the next superstar of golf?
By Graham Spiers
Golf Show presenter
Last updated on .From the section Golf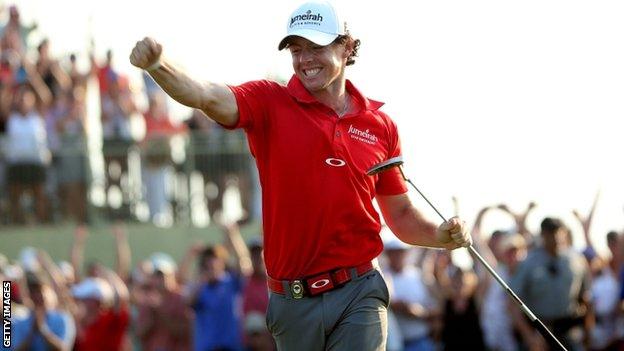 At only 23 years old, and with two majors already in the bag following his US PGA win, is Rory McIlroy the next great superstar of golf?
The world's golf writers certainly appear to think so.
In modern times, only Jack Nicklaus, Tiger Woods and Seve Ballesteros have won two big ones at such a young age, which adds credence to the view that McIlroy is an incredibly special talent.
Add to this, he was the youngest US Open winner in 90 years and is now the youngest US PGA winner in more than half a century.
Not only that but, in the latter case, the way McIlroy obliterated the field in as brutal a context as the Ocean Course at Kiawah Island - winning by eight strokes - confirmed his remarkable talent.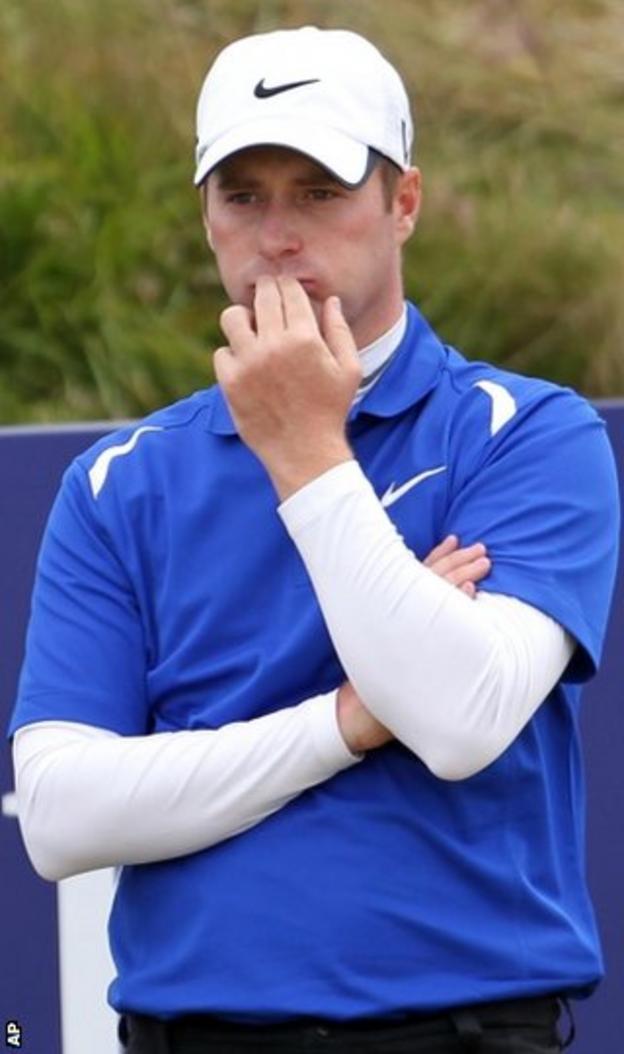 There comes a point in a golfer's career when "greatness" is defined. McIlroy has already reached that stage, when his feats have set him apart from the likes of Colin Montgomerie, Luke Donald, Lee Westwood, Justin Rose and others.
All of these quoted European golfers are among the elite of the game, but they cannot be listed among the "greats". McIlroy, though, appears well on course to establishing that credential for himself.
The Northern Irishman's success since winning the 2011 US Open are all the more stunning given his much-publicised collapse at the 2011 Masters. There was talk back then of the scarring which that incident might leave on him, but it has all proved to be a fallacy.
He has bounced back from that to twice win a major by eight strokes. McIlroy, it seems, has a strong character to go with his ability.
I have just one reservation about McIlroy's "next big thing" status. It is this: 18 years ago, after winning his first US Open at the age of 24, Ernie Els was decreed the next great heavyweight of world golf.
Els subsequently did well and has revived his career amazingly in winning the 2012 Open, but it hasn't quite panned out as many predicted back in 1994.
Four majors over 20 years on tour is a fine Els feat, but it doesn't represent the prodigious plunder many had anticipated.
The years ahead will bring their own pressures on Rory McIlroy to go and stack up six, seven, eight majors. In truth, like Els, he might never get there in the end. But what a start this brilliantly-talented Ulsterman has made.
Marc Warren will be my live guest on this Sunday's Golf Show on Radio Scotland. I'm thrilled the Scot has agreed to join us, because my memories of the 2012 Scottish Open at Castle Stuart will always revolve around Warren.
Few Scots need reminding of that drama. Marc shot rounds of 68, 69 and 64 and then led by three strokes with six holes to play before falling back to tied-third place. The week was both exhilarating and, in the end, disappointing for him.
I want to ask Marc about life on tour as a pro golfer, about the eternal quest to improve and excel - and about how he coped with the experience of falling away at Castle Stuart in the end.
Mr Warren is also a keen Rangers supporter - but that is one subject I might not broach with him.