The Maguire twins miss British Amateur strokeplay at Shandon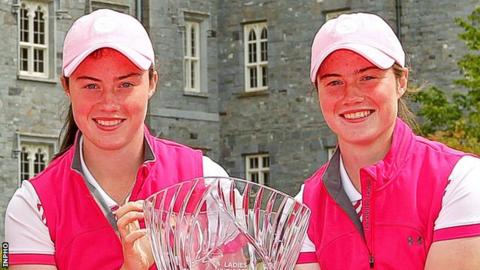 Defending champion Leona Maguire and her twin sister Lisa have withdrawn from the Ladies British Open Amateur Strokeplay Championship which starts at Shandon Park on Wednesday.
Leona Maguire helped Britain & Ireland win the Curtis Cup this year and also clinched the Irish Close Championship.
The tournament is being played over 54 holes with the 36-hole cut on Thursday.
The Shandon Park field includes Curtis Cup players Charley Hull, Amy Boulden and Kelly Tidy.
Ulster players Victoria Bradshaw and Lucy Simpson are also among the absentees which could leave County Louth's Deirdre Smith and Cork's Gillian O'Leary as the main Irish challengers.