McIlroy may look to team-mates for Ryder Cup support
Last updated on .From the section Golf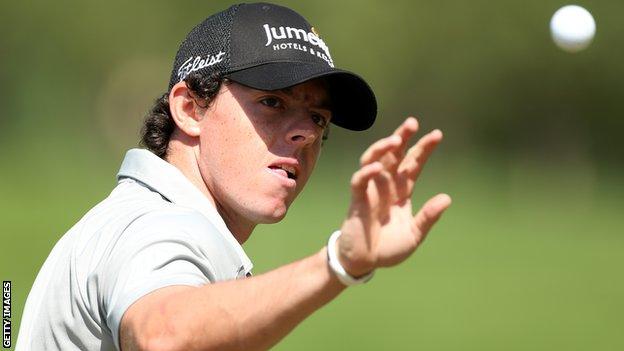 Rory McIlroy says he may need his team-mates to fire him up for the Ryder Cup depending on how he fares at this week's PGA Tour Championship.
McIlroy could collect 10 million dollars if he makes it four wins in five starts in Atlanta, before heading to Chicago for next week's Ryder Cup.
"Depending on what happens this week there could be a little bit of a letdown," admitted the 23-year-old.
"Even if you're feeling a little low on energy, you can feed off other guys."
The 23-year-old is one of 17 Ryder Cup players in the 30-man field at East Lake for the final leg of the FedEx Cup play-offs.
The winner of the series takes home more than £6.1million and the tournament itself has a first prize of almost £900,000.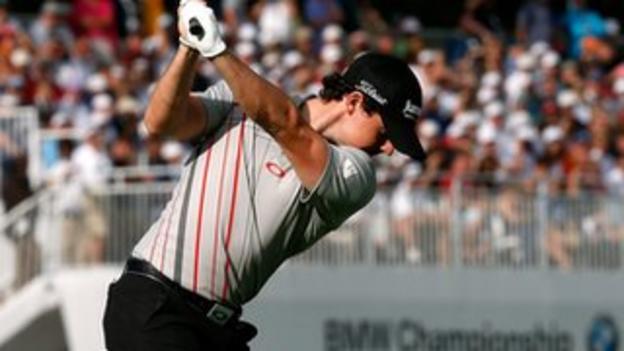 McIlroy is confident that irrespective of how he performs this week, he will be prepared for his first Ryder Cup on American soil.
"There could be a little bit of an adjustment period," he said.
"But once you're in the team atmosphere and once you're in the Ryder Cup surroundings, it doesn't take much to get the juices flowing.
"There is a lot of stuff going on in the Ryder Cup the days before and you really have to conserve your energy because you're playing - hopefully - five rounds of golf in three days.
"So I think the start of next week will be about conserving energy and making sure you put all of that energy into those three days."
As McIlroy and Tiger Woods are first and second respectively in the points standings for the FedEx Cup, they play the opening round together on Thursday night (18:55 BST).
When asked about the mouth-watering prospect of a McIlroy v Woods head -to-head clash at Medinah, McIlroy stated: "I'm not going to sit here and lie and say I wouldn't enjoy it because I would".
"But I think that's up to the captain to decide where I play and where he wants to put me and whatever decision he makes is good with me.
"It's about the team. It's not about one guy playing another guy.
"Of course there are a lot of people that would like to see it, but I just want to win as many points as possible for Europe. That's all I can really do."