Injured Olivia Jordan-Higgins misses out on LPGA Tour
Last updated on .From the section Golf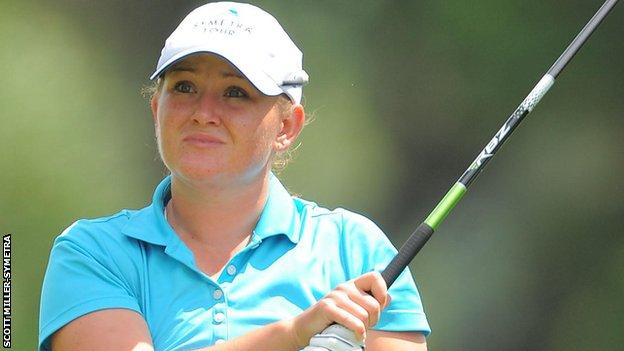 Jersey's Olivia Jordan-Higgins has missed out on a spot on next year's LPGA Tour after injury forced her out of the last Symetra Tour event of the year.
She had gone into the Daytona Beach Invitational in 14th spot on the Symetra money list, knowing the top 10 earners would make the LPGA.
A five-over-par opening round of 77 put her in 106th place for the tournament.
With a suspected pulled ligament in her back she chose not to continue.
"I managed to play yesterday but was in a lot of pain and decided that today was just not worth any possible long-term damage," said the 23-year-old on her Facebook page.
"This has been a fantastic year and I'm disappointed for it to finish this way.
"However, everything happens for a reason and I am just thankful for the success I have had this season.
"I will now take the time to recover and look forward to the 2013 season on the Symetra tour."