Lord Moynihan wants Royal and Ancient to accept women members
Last updated on .From the section Golf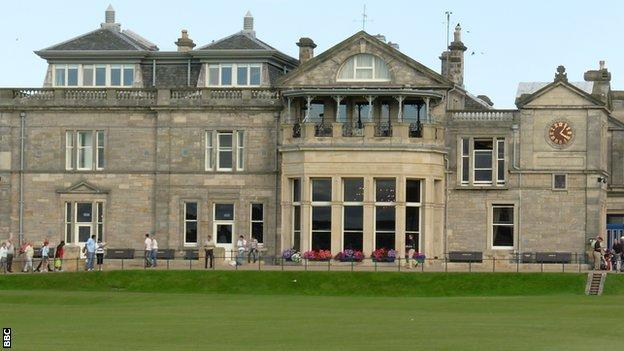 Outgoing British Olympic Association chairman Lord Moynihan has called on the Royal and Ancient Golf Club to open up its membership to women.
The golf club, which is based at St Andrews in Fife, refuses to admit any female members.
In the wake of the success of British women at the Olympics, Moynihan believes this is unacceptable and wants the club to change its rules.
He told BBC Radio 5 live: "To me, the Royal and Ancient should change."
The Royal and Ancient has continued to remain men-only although Augusta National, one of the most famous clubs in the United States which hosts the Masters each year, decided to accept women members for the first time in its 80-year history in August.
Moynihan added: "It is remarkable that Augusta has changed, but the Royal and Ancient is still there having not entitled and allowed complete equality of opportunity for women in this country.
"It should be an embedded characteristic of 21st century sport, especially when you see the contribution the athletes make.
"Let's get real and let's get on with the job of providing equality of opportunity across sports, sports administration as well as sporting opportunity."
Moynihan is keen not to see the progress women's sport made during the Olympics go to waste, after Team GB's female athletes won 10 gold medals.
"This was a Games that was about 'girl power'," he said.
The Royal and Ancient was unavailable for comment.