Royal and Ancient Golf Club should allow women - Moynihan
Last updated on .From the section Golf70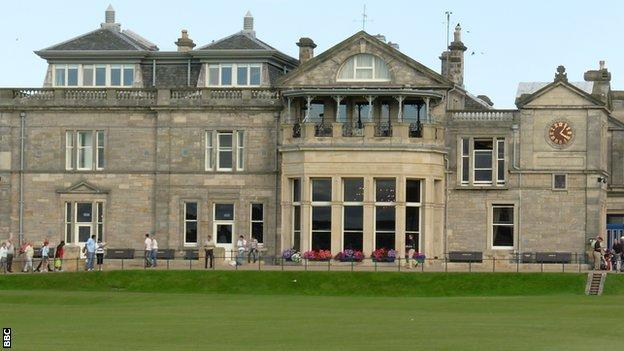 The Royal and Ancient Golf Club must "get real" and end its ban on women members, the outgoing chairman of the British Olympic Association has said.
He pointed out that Augusta National - home of the Masters - reversed its ban on women members in August.
The Royal and Ancient, based at St Andrews, was unavailable for comment.
The club, which was founded in 1754, describes itself as "the home of golf".
Following British women's success in a wide range of sports at London 2012, Moynihan believes the ban is unacceptable and wants the Royal and Ancient to change its rules.
He said: "It is remarkable that Augusta has changed, but the Royal and Ancient is still there having not entitled and allowed complete equality of opportunity for women in this country.
"It should be an embedded characteristic of 21st century sport, especially when you see the contribution the athletes make.
"Let's get real and let's get on with the job of providing equality of opportunity across sports, sports administration as well as sporting opportunity."