Galgorm Castle aim to host Challenge Tour event in 2013
Last updated on .From the section Golf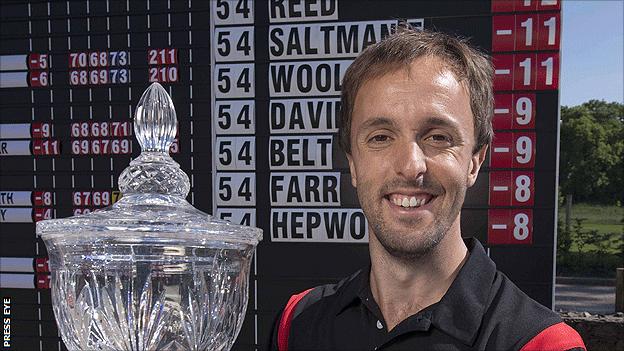 Galgorm Castle are holding talks to stage a European Challenge Tour event at the Ballymena club in 2013.
The club has hosted events on the third-tier EuroPro Tour in recent years but are now aiming to upgrade to a Challenge Tour event.
"We are having very positive talks with Alain de Soultrait, Director of Challenge Tour, and his team," said Galgorm general manager Gary Henry.
"They are very supportive of our initiative."
Henry added:"We believe this event will be extremely beneficial to the young Irish Professionals who are currently suffering from lack of opportunities to compete at this level."
The Galgorm representative added that the plan has the "full backing of Northern Ireland European Tour players" and that he was optimistic that some local stars might even tee up if the event gets the go-ahead.
While Ireland's main tour contingent, led by Rory McIlroy, have had an outstanding 2012, it has not been such a successful Challenge Tour season for the Irish.
Colm Moriarity was the top Irishman on the Challenge of Tour order of merit in 123rd position and Henry believes that it signals a lack of opportunity for the country's second-tier professionals.
"Evidence would tell us the talent is there, for example Paul Cutler was the leading light for the 2011 Walker Cup success and only this year 2012 Alan Dunbar winning the Amateur Championship.
"The GUI do a fantastic job taking these young men to the elite amateur standard but the problem arises when they turn professional they rely on a few invites to gain their tour card or else it's in the mix with the rest.
"Like all sports to be successful hard work and talent is essential but in golf you also need the opportunities to play."