Richard Bland secures European Tour golf card
Last updated on .From the section Golf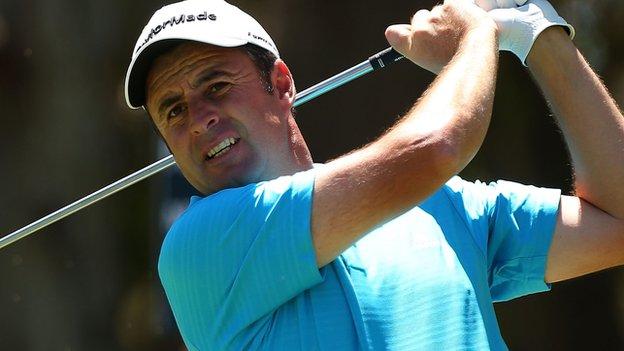 Hampshire's Richard Bland says regaining his full European Tour card for 2013 will have a huge impact on the tournaments he can choose to enter.
Bland, 39, won his card on Sunday after finishing in the 119th qualification spot in the season-ending rankings.
And Bland says he is already looking forward to a much more favourable schedule in 2013.
"It allows me now to pick and choose where I play and play in those big tournaments," Bland told BBC Solent.
Bland only found out the news on the plane after arriving back in the United Kingdom and admitted the past week has been extremely difficult.
"The last seven days have been the most stressful of my career," he said.
"I was on the plane home and didn't know for sure if I'd secured my card until I landed. So I had a nine hour flight not really knowing.
"I turned my phone on five minutes before landing just to try and pick up a signal. Then the first message came through and it said congratulations and that is when I knew I was OK."