Jamie Donaldson targets major career move in 2013
Last updated on .From the section Wales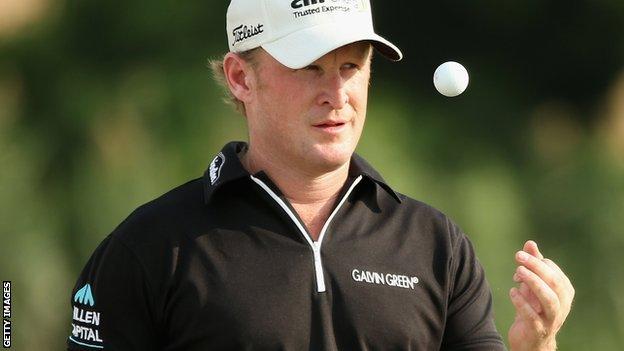 Jamie Donaldson will head into next year with a genuine belief he can end Wales' long wait for a major champion.
But a first European Tour title and a career-high finish of 19th on the money list has prompted 37-year-old Donaldson to upgrade his goals.
"Yes, it's a strong possibility," he said when asked if winning a major in 2013 is a realistic ambition.
"I've played very well in a lot of the bigger events this year - seventh in the US PGA was my best major result.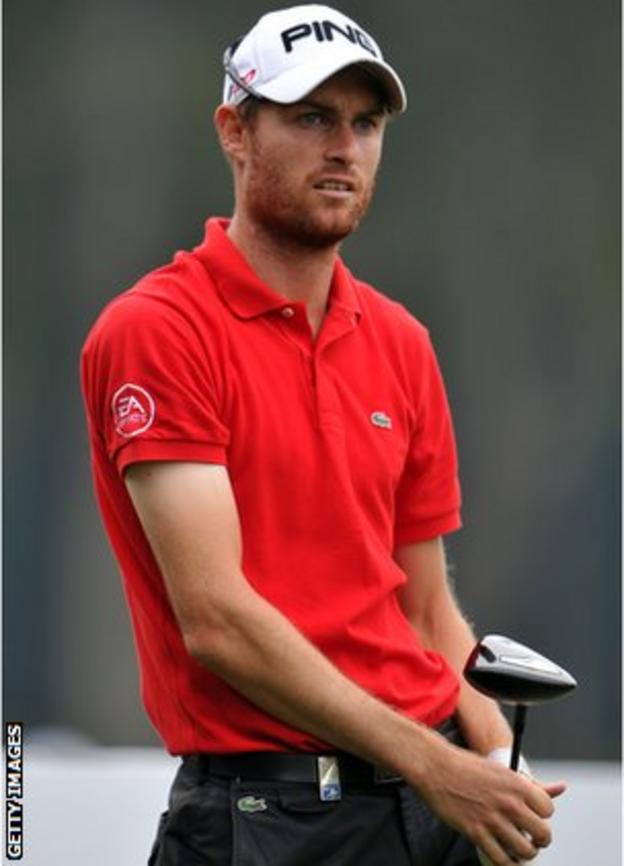 "I'm getting better every year and it's a case of more of the same and getter better at what I do to allow my to perform at the highest level.
"I've been knocking on the door a few times. Frustratingly, it sometimes takes time but to put myself in contention to be winning a major next year would be fantastic."
Donaldson's form has been in sharp contrast to the tribulations of many of his compatriots on tour.
Bradley Dredge, Rhys Davies and Stephen Dodd - all of whom won European Tour titles before Donaldson - have lost their playing privileges.
A visit to the Qualifying School to chase one of 25 spots available to regain the Tour proved unsuccessful. Dodd, a three-time winner on tour, was the only one to survive the 70-player cut to reach the final two rounds.
It is a fate that resonates with Donaldson, who lost his Tour card in 2006 after dropping to a career low of 696 in the world rankings.
"I was down in dumps but then it's a just a case of learning again and find out what works and work on it hard," Pontypridd-born Donaldson told BBC Radio Wales' Back Page programme.
"I wasn't enjoying it or getting much out of it and contemplated doing other things.
"You've just got to find a way to rekindle that form that got you there in the first place, and that desire and aspirations to succeed. And changing things if it's not working well - I changed quite a few things at the time and then things started to turn around.
"Change is very important when things are going badly. You can't keep doing the same thing expecting different results."
Davies, twice a winner on Tour and touted as the next Welsh major winner, lost his European card by just over 10,000 euros.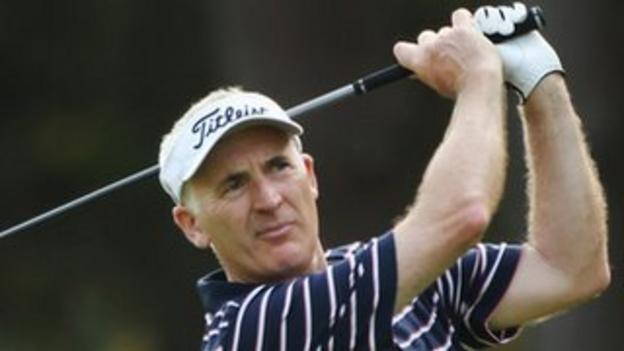 He will come back stronger, insisted Donaldson. "He's a world-class player and it won't be long until he's back on tour, winning again," he said.
Winning was an alien feeling for Donaldson until July when he ended a run of 254 European Tour events without success by clinching the Irish Open.
He beat a stellar field that included a cluster of major winners, including world number one Rory McIlroy and Graeme McDowell.
The confidence acquired from such a victory has helped to take Donaldson to a different level, he says. It also opened doors to prestigious events that offer all-important world rankings points.
He currently sits 47th in the rankings, knowing that the top 50 at the end of December will secure a debut place at next year's US Masters.
With the clubs packed away to "recharge the batteries" until the Volvo Golf Champions in South Africa in early January, Donaldson faces an anxious wait to see if any rivals bump him down the pecking order during the remaining tournaments this year.
But whatever his fate, Donaldson is determined to make his mark in the major championships - hopefully emulating Woosnam's Augusta victory - and then becoming the first Welshman since Phillip Price in 2002 to feature in the Ryder Cup.
"If I keep playing like this and keep improving year on year I won't be far away," said Donaldson, who celebrated the birth of his first child in 2012.
"I've got a lot of big goals for next year. I'll keep them to myself, I don't really talk much about my goals. But I'm looking to set myself up in that Ryder Cup team."
Listen to the full interview with Jamie Donaldson on The Back Page on BBC Radio Wales, Saturday, 1 December at 08:30 GMT