Paul McGinley is right Ryder Cup choice, says Stephen Gallacher

By Stephen Gallacher
Scottish golfer speaks to BBC Scotland
Last updated on .From the section Golf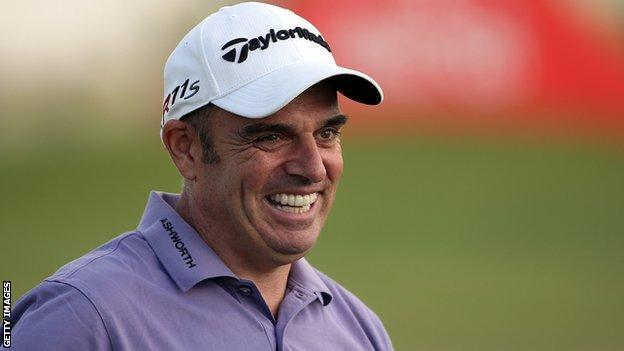 Under starters orders and we're off!
The European Tour truly gets under way this week in Abu Dhabi with the HSBC Championship.
And what a field here in the sweltering heat.
With the World number one Rory McIlroy in attendance along with the former incumbent Tiger Woods, whoever comes out on top this week will certainly have to work hard and play exceedingly well.
It has already been an interesting week with and all eyes will be on him to see how he performs with the new equipment.
And, of course,
The right choice in my eyes. I'm delighted for Paul and I'm sure he'll be a great captain.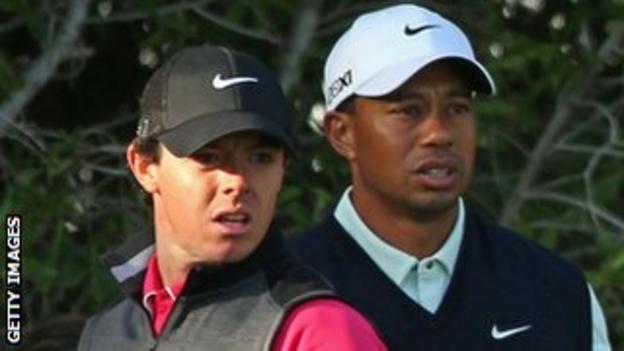 When you have the weight of the world number one behind you along with players like Ian Poulter and Justin Rose, who has a tremendous record in the Ryder Cup, it turned out to be an easy choice.
I think the decision to appoint Tom Watson as the US captain spooked a few people.
The committee debated every possible choice because of this and that is why Monty was seriously considered but when Darren Clarke withdrew it was a no-brainer that McGinley would be the pick.
I only hope I get the chance to play under him at Gleneagles next year!
I am really looking forward to getting back on the course this week.
It has been a frustrating time since my good finish towards the end of last season.
Just three days after the season finale in Dubai I had an operation on my knee which thankfully has been a success.
It had proved troublesome for the latter part of the season but hopefully now the pain is all behind me!
The next three weeks are when the real work begins.
After Abu Dhabi it's then off to Qatar before the Middle East triangle is completed with a week in Dubai at the Emirates course.
It's good to see a strong Scottish contingent here in Abu Dhabi.
Scott Jamieson is already a winner on the Tour this season and is flying high. And with Paul Lawrie, Richie Ramsay and Mark Warren already having proven they can compete at the top, there are high hopes 2013 can be a huge year for Scottish golf.
As for myself, my challenge this year is to try to gain a place in the World's Top 50.
If I have a good few weeks here in the Middle East then there is an outside chance I can reach a top 64 spot that would allow me to play in the World Matchplay Championship in Arizona at the end of February.
However, lots of work to be done before I can even think of that!