Vijay Singh withdraws from Phoenix Open complaining of back injury
Last updated on .From the section Golf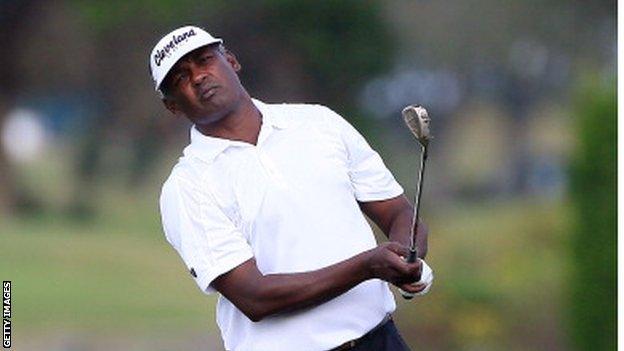 Former world number one Vijay Singh has withdrawn from the Phoenix Open tournament citing a back injury.
The Fijian, who said he would co-operate with the PGA, could face a worldwide suspension from competition.
Singh won the Masters in 2000 and the US PGA Championship in 1998 and 2004.
Singh was 27th in last week's Farmers Insurance Open at Torrey Pines and, in his only other start this season, was 20th at the Sony Open in Hawaii.
The first, and so far only, golfer to face a ban since testing started in 2008 was American Doug Barron, who was banned in 2009 after taking the substance Lyrica, which contains testosterone.
Barron was given a one-year suspension after failing a drugs test at the St Jude Classic in 2009. He said the substance was given to him by a doctor.
Promotional material for Deer Antler Spray claims it contains IGF-1, a natural, anabolic hormone that stimulates muscle growth.