Wilson replaces Karen Stupples with Russian star Maria Balikoeva

By Iain Carter
BBC golf correspondent
Last updated on .From the section Golf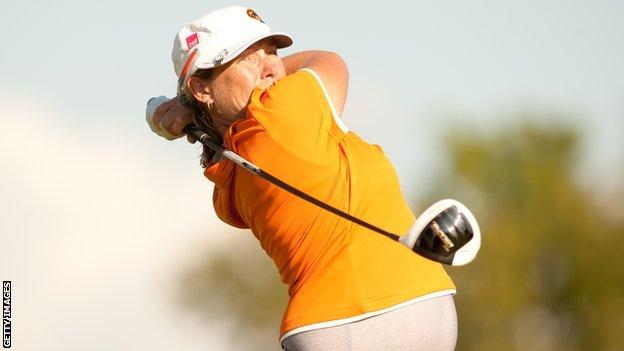 One week after ending their contract with former British Women's Open champion Karen Stupples, club manufacturer Wilson Golf has announced the signing of Russia's top female player.
In 2007, Maria Balikoeva became the first player from the country to qualify for the Ladies European Tour. The 26-year-old has just returned to the Tour following the birth of her first child.
Florida-based Briton Stupples had been hoping her deal with Wilson would remain in place for the 2013 season.
She heads to the Australian Open for her first tournament of the year later this week.
Stupples, who won her only major to date with victory at the 2004 Women's British Open, claimed she had lost her contract because Wilson was moving away from the women's game.
The English star tweeted: "Just got word from @WilsonGolf that they no longer want to market to women... so they are one and done with me."
The announcement of Balikoeva's deal shows this not to be the case. "It re-affirms Wilson Golf's commitment to the ladies game," said Doug Wright, the company's business director for Europe.