Stephen Gallacher aims for place at US Masters

By Stephen Gallacher
Scottish golfer speaks to BBC Scotland
Last updated on .From the section Golf0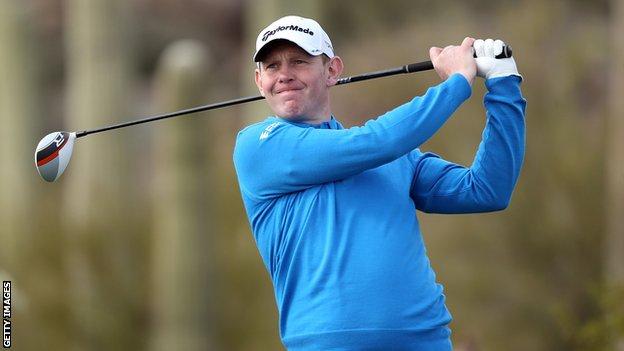 I got here (ahead of the Malaysian Open) on Monday, played nine holes on Tuesday morning and just finished the Pro-Am today.
The course is in great shape and the greens are a bit firmer than last year.
So, I don't think the scoring is going to be as low. I've been preparing by doing a lot of putting and getting used to the greens and trying to overcome the heat.
The key is just to do what you do. If it all goes well then qualification for The US Masters is a by-product of that.
I just need to stick to my gameplan and take one tournament at a time and not look too far ahead. It's quite a tight course and you have to be clever off the tee.
You've got to hit the fairway more than length here and you've got to plot your way round. You've got to shape the ball a bit and my game's pretty good at the moment.
I've not really had to play a couple of tournaments in a row for a while; it's been bits and bobs. I've got two weeks until the last cut-off point for (qualification) for The Masters.
I'll just see what happens. I like the course here: I've finished 11th and second. So, if I can get into contention on Sunday, then that'd be brilliant.
I won't hit many drivers this week as it's quite tight where the ball is landing, so there'll be a lot of long irons off the tee.
It's all about accuracy off the tee, you've got to be straight. I've been watching The Masters since I was a kid and it's the only Major I haven't played in.
It's definitely one, as a golfer, you want to play in. I'm close just now (65th in the world rankings and needing to be in the top 50 to earn a place) and it would be a dream come true to play in it.
I'm going to give it my best shot and it's one you really want to play in.
You get used to it (being away from home) because it's our job. That's why we've got tablets, computers and DVDs just to kill time.
You miss a good cup of tea; you can't get a nice cup of tea outside of Scotland. That and porridge; you can't beat porridge either!
Stephen was speaking to BBC Scotland's Thomas McGuigan