Masters 2013: Golf pundits give their Augusta predictions
Last updated on .From the section Golf138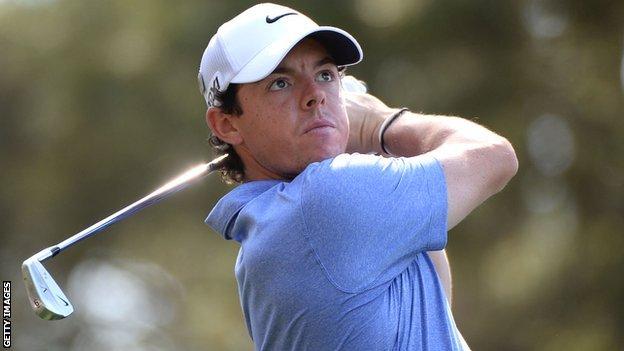 Thousands of words have been written about the 77th Masters already this week, but the most important are still to come: the name of the winner.
Tiger Woods is the favourite and an obvious pick on current form, but he has not won here since 2005 and is looking for a first major since 2008. Rory McIlroy, the man he replaced as world number one, had a terrible start to the year but hit form at the Texas Open at the weekend - can he win a first Green Jacket and a third major? Can Phil Mickelson make it a fourth Masters to equal Arnold Palmer's haul? Will it be another first-timer, or a past champion?
BBC Sport asked some seasoned golf followers at Augusta who they thought would emerge on Sunday evening.
Peter Dixon, The Times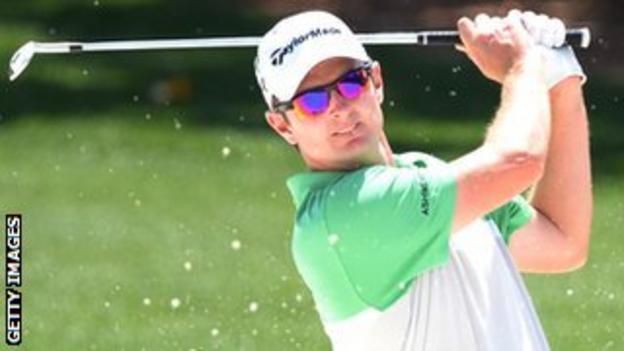 Winner: Justin Rose.
Has seriously come of age. You look at him now and you think his game is there in every aspect. My only fear is his putting. If he starts struggling from day one then he is not going to do it, but I just feel he has the mental strength now to stand on that first tee and think he can mix it with everyone.
Big week: Rory McIlroy.
Bit obvious, I suppose, but this is made for him. He's struggled up to now but I just think he quite likes that sense of pressure that's on him to really prove it. He'll have a big week but what will let him down is he is still a little bit rusty. He's coming into form but probably not quite at the right time or not quite well enough. There are too many mistakes in there to get him over that finish line.
Iain Carter, BBC golf correspondent
Winner: Tiger Woods.
The most complete performer of the year by some distance. He appeared very comfortable, composed and settled in his pre-tournament news conference and at last seems ready to win his first major for nearly five years.
Big week: Matt Kuchar.
His game matches up well with Augusta and he has proved himself capable of winning big events with his victories at the Players' Championship and WGC Match Play. He came close last year and can look forward to a similarly exciting week this time.
Derek Lawrenson, Daily Mail
Winner: Justin Rose.
I just think it may be his time.
Big week: Henrik Stenson.
He seems to have a bit of momentum coming in.
Kevin Garside, The Independent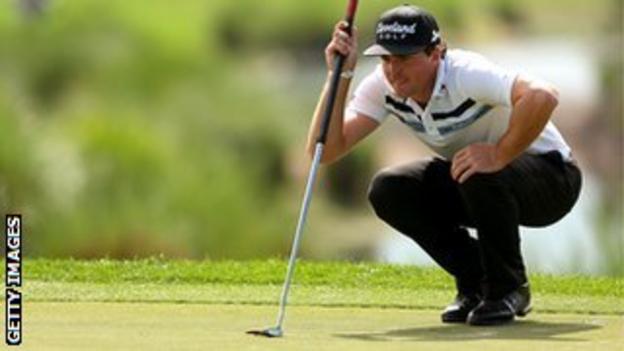 Winner: Keegan Bradley.
I'm a little bit wary of going big on that notion because he can be a little bit aggressive and sometimes lacks patience - and these greens can be brutal if you are impatient. But I still think he's got a great game for this course, particularly on the par fives, and he's in decent form.
Big week: Rory McIlroy.
Simply because he has shown a little bit of form and also because as Jack Nicklaus said, when he won in 1986 he didn't start particularly well but he got to a point where he remembered how to win. The great guys just find this trigger and it takes them to a different level beyond the reach of others. Once Rory gets that familiar feeling of how he does it - because he's done it twice and won by eight shots in majors - the boy can take the place apart. He's got the game to do it. And he's got a game better than most.
Ken Brown, BBC commentator
Winner: Tiger Woods.
We know all about his power, his ability to flight the ball in the air, his creativity around the greens - his chipping is breathtaking and it inspires him to play well. He's won three times but most important is his putting. A confident Woods, putting well - if you don't putt well this course will find you out no matter how good you think you are - at Augusta National is a very potent combination.
Big week: Justin Rose.
He has served his time as a professional golfer, has worked meticulously at developing his game, and is now a proven winner on the PGA Tour. He's got enough nous to get around the course and knows what's required. He's a terrific learner, and here you've got to remember what happened in certain situations. A good solid one to follow this week.
James Corrigan, Daily Telegraph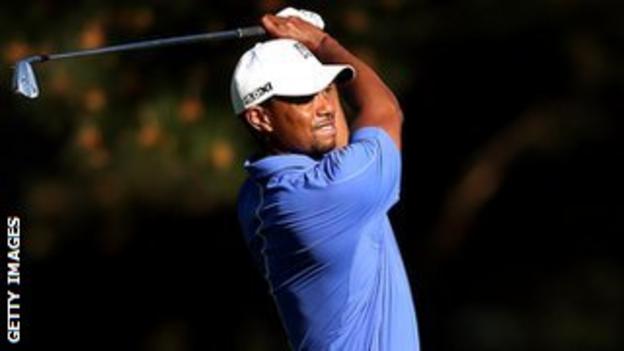 Winner: Phil Mickelson.
He's the Masters specialist and understands this course better than anyone.
Big week: Lee Westwood.
Just because it's his last before he's 40 and his short game has come good.
Wayne Grady, BBC commentator
Winner: Tiger Woods.
Hard to beat this week because his putter is back.
Big Week: Bo van Pelt.
He's really underrated and I really like him as a player. He's in form and has got everything you need here.
Rob Hodgetts, BBC Sport golf reporter
Winner: Phil Mickelson.
Energised by Augusta arguably more than anyone else. Cavalier game suits the course and is tailor-made for those back-nine charges that ignite the fans so much. Loves the fact he doesn't have to be on tip-top form coming in, relying instead on feel and his intimate knowledge of the place. Tripped up last year, and though hard to say he won't do the same again, I expect him to be right in the scrap on Sunday.
Big week: Brandt Snedeker.
Was on fire at the start of the season but then missed five weeks with a rib/chest injury. Missed the cut on last two outings but says he is back to "100%", and with his putting he could make waves this week. Led at halfway in the Open last year, finishing tied third, and was tied third at the Masters in 2008.
Neil Squires, Daily Express
Winner: Phil Mickelson.
He's under the radar this week with all the fuss about Woods and McIlroy and he's quietly gone about his business and is the man for the job.
Big week: Martin Laird.
He's long and he's obviously in good form having won at the weekend in Texas.
Paul Mahoney, The Independent/Golf.com
Winner: Justin Rose.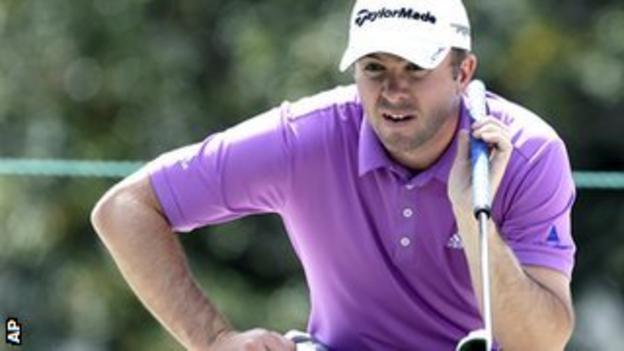 He's been my long-term pick ever since he finished with at 62 in Dubai and I'm sticking with it. That, and his Ryder Cup performance - fighting back to win after looking like he was going to lose to Phil Mickelson - has made him realise he has got what it takes when the heat is on to win one of these things.
Big week: Rory McIlroy.
I think this is the time Rory actually has a clean week. He's had a disaster every time he has turned up. He messed up the front nine last year, he had his meltdown, and was nearly disqualified for kicking sand in a bunker on 2010. Nobody expected anything from him until last week and now suddenly you think maybe he's back. I don't think he'll win, but he'll contend and that will set him up for winning next year.
Peter Alliss, BBC commentator
Winner: Rory McIlroy.
He's in his early 20s, he's been playing at the top for five years or so, he seems to enjoy it. He doesn't seem to get terribly nervous, he's very skilful, and seems to be well directed. He's not a huge man, he doesn't hit ball like John Daly with divine ferocity, but he is certainly long enough, and he has a lovely touch around the greens. He's a powerful Luke Donald.
Big week: It's the fellow who gets out there and starts to hole a few putts. There are at least 20 players who have a serious chance if things go their way, then another 20 who you think, 'mmm, maybe'. It's the golfing Grand National. Stick in a pin and hope for the best.
Jay Townsend, former Tour pro and BBC Radio 5 live pundit
Winner: Tiger Woods. Statistically, there are three possible winners. Five of the last 10 winners have been left-handed and as I don't see another right-hander beating Woods that gives him a 50% chance of winning. There are three lefties in the field and I don't think Mike Weir will win again so that leaves Phil Mickelson and Bubba Watson with a 25% chance each. But Woods is the winner.
Big week: George Coetzee. I wouldn't be surprised to see him have a top-10 finish. He's been playing well these last couple of weeks in the US, he's a long hitter and a consistent player.