Ye Wocheng to make European Tour debut at the age of 12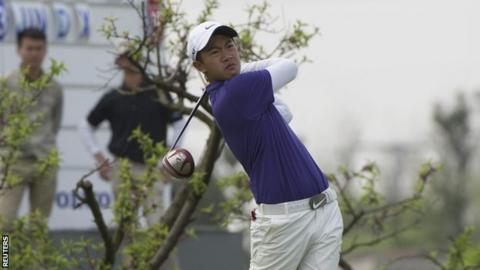 Chinese golf prodigy Ye Wocheng will become the youngest player in European Tour history when he tees off on Thursday at the China Open.
At 12 years and 242 days old, Ye will break his compatriot Guan Tianlang's record of 13 years and 177 days.
But Ye says he will not put himself under any undue pressure to perform.
"My main aim this week is just to go out there and enjoy it," he said. "I don't really want to think too much about the result."
Guan, 14, etched his name in US Masters folklore last month when he became the youngest player to make the cut in a major.
He was only 13-and-a-half when he played in the same event, held at the Binhai Lake Golf Club in Tianjin, last year.